The Kent and East Sussex Railway (K&ESR) is a heritage railway that operates between Bodiam in East Sussex and Tenterden in Kent. Most trains operating on the line are steam trains but there is also a heritage diesel observation train that operates some days.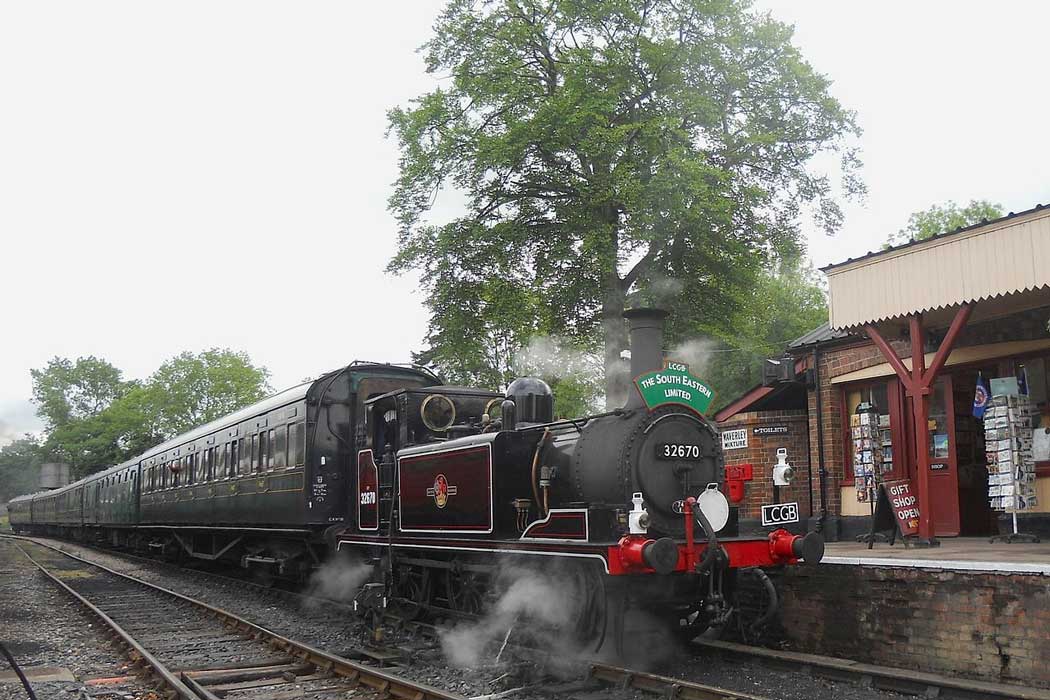 The one-way journey on the 18.5km (11½ mile) railway takes a little under 50 minutes.
The main headquarters of the railway is at Tenterden and timetables are best suited for making return trips from there. Stagecoach bus routes 2 and 2a go to Tenterden from Ashford and route 2 also connects Tenterden with Hastings, bus 12 goes from Maidstone and bus 312 goes here from Rye.
You can also take bus 349 to the Bodiam terminus from either Hastings or Hawkhurst.
Train timetables are scheduled with more trains running on busier days and diesel trains may also operate on quieter days.
Trains feature a specially-designed Petros carriage, which is adapted specifically for wheelchair users.
There are also some trains equipped with Pullman dining carriages as well as special beer and cider trains that operate during special events.
All-day travel tickets give you unlimited travel on the railway. These cost £18 and you can pay a £2 supplement (per single journey) to upgrade to first class.