The 900-year-old St Mary's Parish Church in Rye is a major landmark in Rye's old town centre and it offers lovely views from the top of its tower.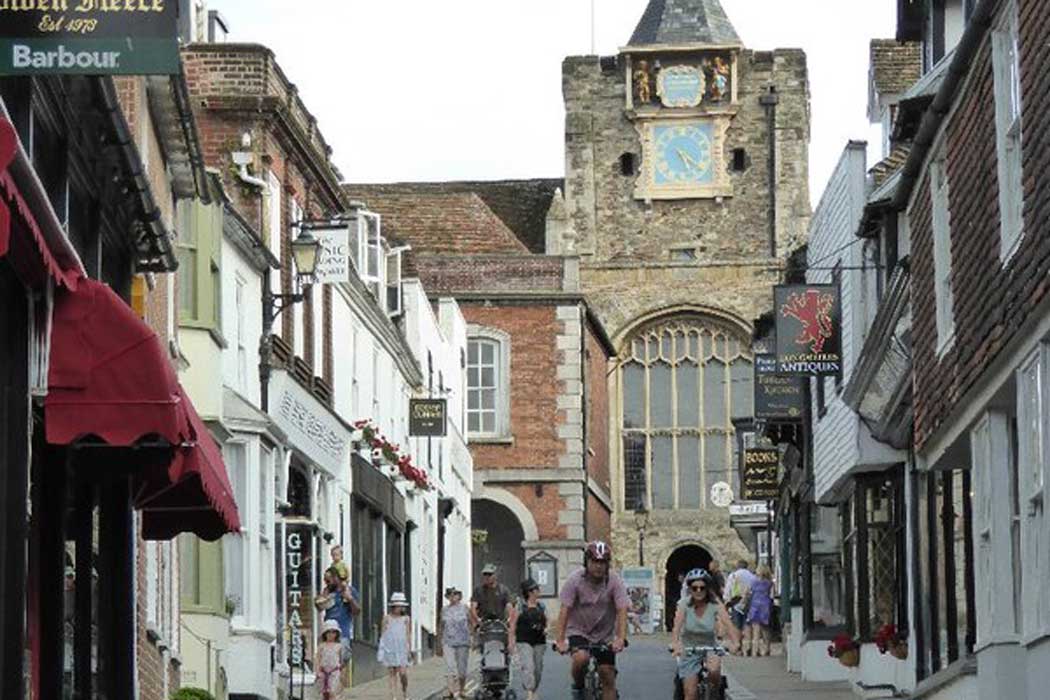 What to see at St Mary's Parish Church
St Mary's Parish Church is a brilliant example of medieval architecture and it is noted for its 16th-century clock with its 5.5m (18 ft) pendulum on the church's north transept. The 'new' clock, so called because it was added around 400 years after the church was built, features an arrangement of eight bells (recast in 1775 to replace the bells stolen in 1377) that chime on the quarter but not on the hour.
The church features several stained glass windows, including one by Edward Burne-Jones.
It is also noted for its blinking messiah, a painting of Jesus that has smudges on his eyelids to create an optical illusion where he appears to open and close his eyes.
The church's main attraction; however, is the spectacular view that rewards those who climb to the top of the church tower. The climb to the top involves steep steps and narrow passageways but the view from the top is totally worth the effort. The panoramic view takes in the rooftops of the citadel and the surrounding countryside.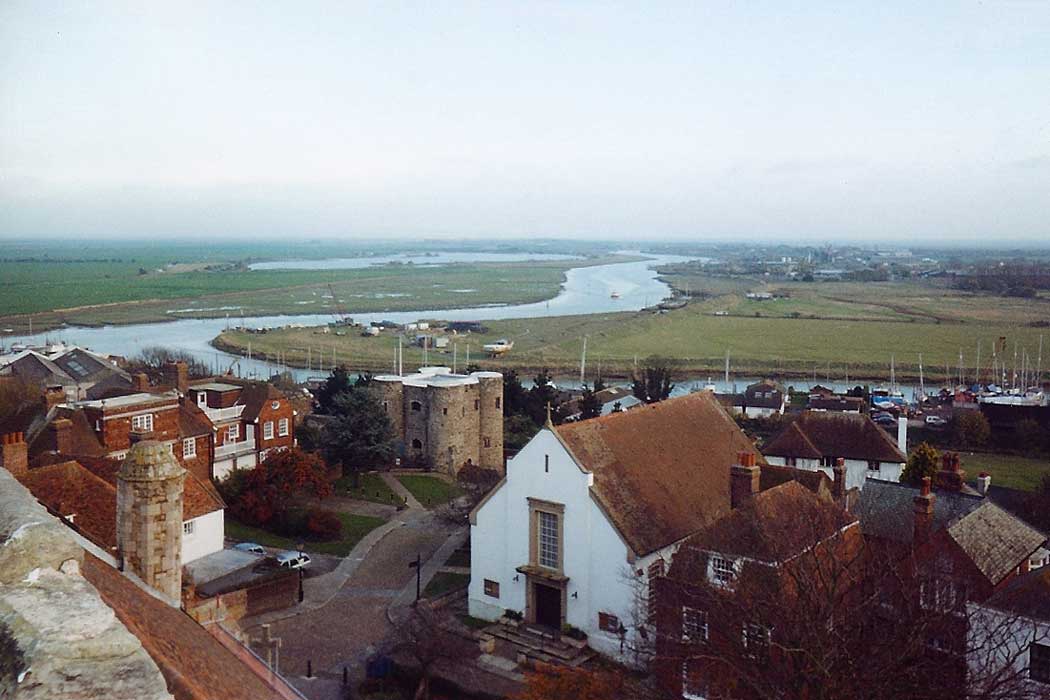 Visiting St Mary's Parish Church
St Mary's Parish Church is in the town centre and most points of interest in Rye are just a short walk away, including Mermaid Street, Lamb House and Rye Castle Museum, which are just a two-minute walk away. It is a six-minute walk from the railway station.
The church is open to visitors daily and it is free to visit, although it costs £4 if you want to climb the tower.
A quick visit to the church shouldn't take much longer than 15–20 minutes if you don't go up the tower and perhaps twice as long if you climb up to admire the view.