Lamb House was built in 1722 for James Lamb, a local politician and wine merchant. King George I stayed at the house in 1726 but the house is best known as the home of author Henry James, who lived here between 1897 and 1914. During his time at Lamb House, Henry James wrote several works including The Awkward Age, The Wings of a Dove, The Ambassadors and The Golden Bowl.
The house has strong literary connections and Henry James is known to have entertained many other prominent writers at the house, including Joseph Conrad, Rudyard Kipling, Edith Wharton and HG Wells.
After James' death in 1916, AC and EF Benson moved in and renamed the house "Mallards" and the house was the inspiration for EF Benson's Mapp & Lucia novels. In 2001, the BBC adaptation of Mapp & Lucia was filmed here.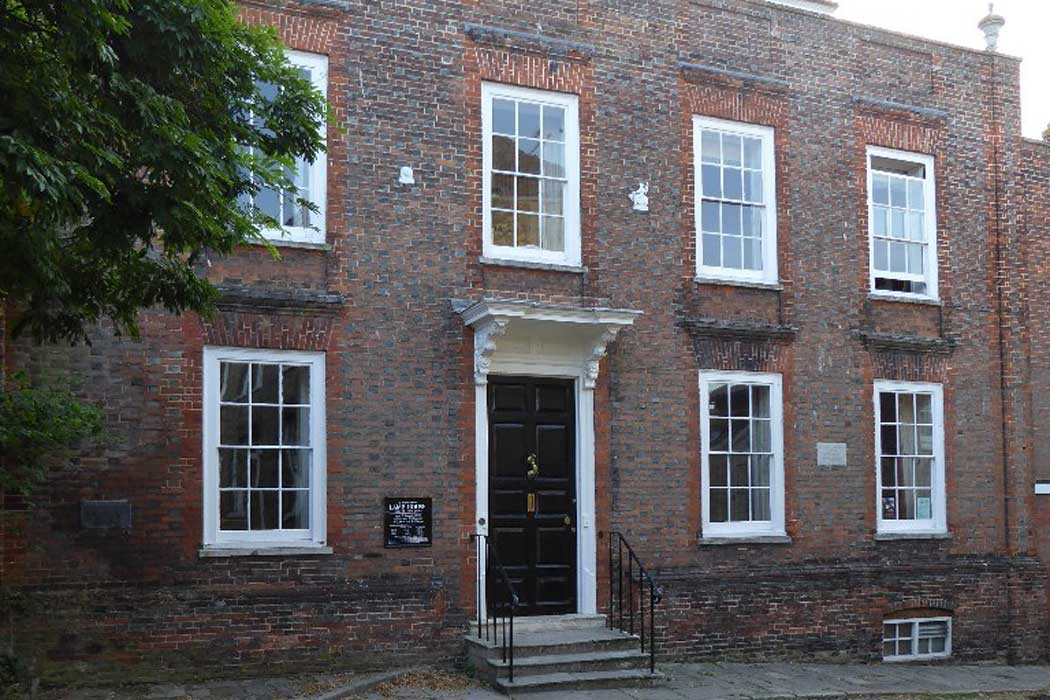 What to see at Lamb House
Lamb House is operated by the National Trust as a writer's house museum and some of Henry James' possessions, including his writing desk, are on display here. The staff are very knowledgeable and are able to provide a lot of background information about the house and its former residents.
The house is noted for its lovely .4 ha (1 acre) garden and there are few other gardens that boast as many literary connections as this one.
The house is an interesting example of a restored Georgian-era house; however, you really need to be a fan of Henry James' (and possibly EF Benson's) work to get the most out of your visit.
Visiting Lamb House
Lamb House is located on West Street in the town centre. It is a little more than a five-minute walk from the railway station.
The house is open five days per week (closed Wednesdays and Thursdays) between March and late October and also in early December.
Lamb House is closed for winter and will reopen on Monday 28 February 2022.
Admission costs £8 but entry is free for National Trust members.
It is not wheelchair accessible as it is a historic building with three steps to the entrance plus more steps on the ground floor and a staircase to the first floor.
The courtyard tea room is a delightful spot for cake and a cup of tea, particularly during warmer months.
Most visitors spend between one and two hours visiting Lamb House.