The Rye Castle Museum on East Street features an 18th-century fire engine plus pottery and historic photos.
The museum also manages the nearby Ypres Tower (which is also known as Rye Castle) and some people confuse the two.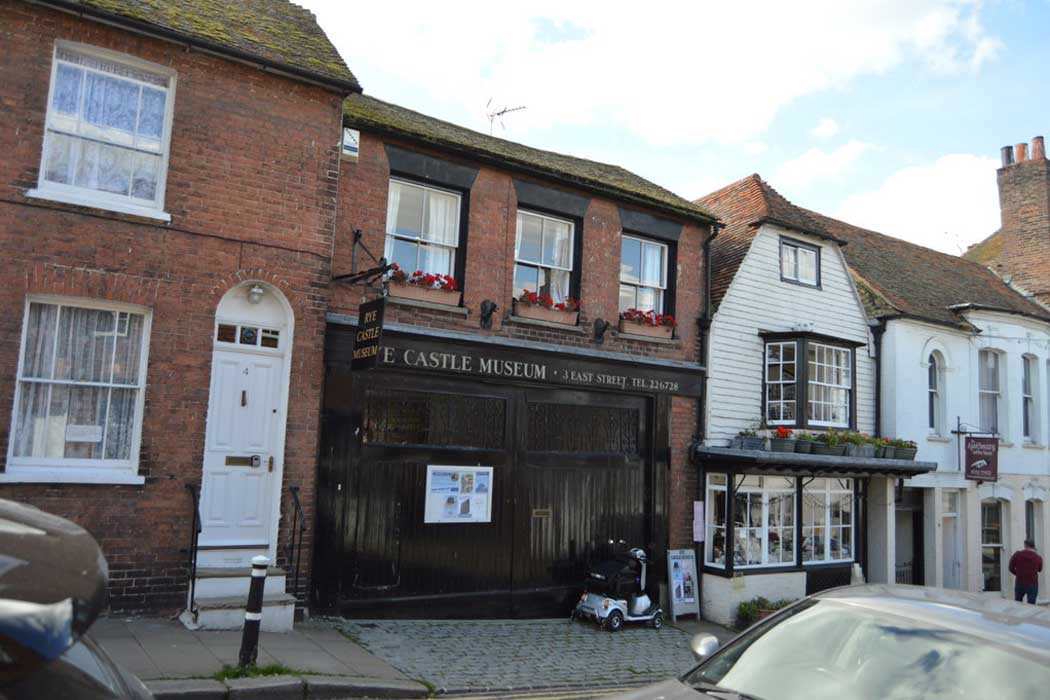 What to see at the Rye Castle Museum
The Rye Castle Museum on East Street is a former beer bottling plant that has exhibits about local history in Rye and the surrounding area.
Exhibits at the East Street site include displays about the town's maritime history and how the town changed when the coastline changed placing Rye further inland.
Artefacts on display at the museum include archaeological artefacts, antique toys and fire fighting equipment. This includes a fire engine that was built in 1745 and in use for 120 years.
Visiting the Rye Castle Museum
The Rye Castle Museum is on East Street in the town centre. It is a little over a five-minute walk from the railway station.
Admission to the museum on East Street is free of charge (unlike the actual castle which has a £4 admission charge). It is open on weekends from April to October.
The Rye Castle Museum is closed for winter and will re-open in April 2022.
The museum is wheelchair accessible (unlike Rye Castle where only the ground floor has wheelchair access).
It is a small museum and it shouldn't take much longer than an hour to visit.