Liverpool Central Library is the largest of the 22 libraries serving Liverpool. It is noted mostly for its architecture that blends the heritage aspects of the library with a modern extension.
What to see at the Liverpool Central Library
The main attraction here is the building's architecture which combines the Victorian-era Grade II*-listed building with a modern interior that includes a bright central atrium topped with a glass dome. Although modern extensions to heritage buildings can sometimes appear a little jarring, this has been handled tastefully to preserve the heritage building while also creating a welcoming space that people can enjoy.
The entrance to the library features a 30m- (72 ft)-long granite walkway that contains a riddle spelt out in red letters that points to an item in the library's collection.
Although the library's modern interior is now considered its architectural highlight, the historic internal spaces have also been preserved including the Picton Reading Room and Hornby Library in an adjoining annexe to the main library building.
The Picton Reading Room was modelled after the reading room at the British Museum and when it opened in 1879 it was the first electrically lit library in the United Kingdom.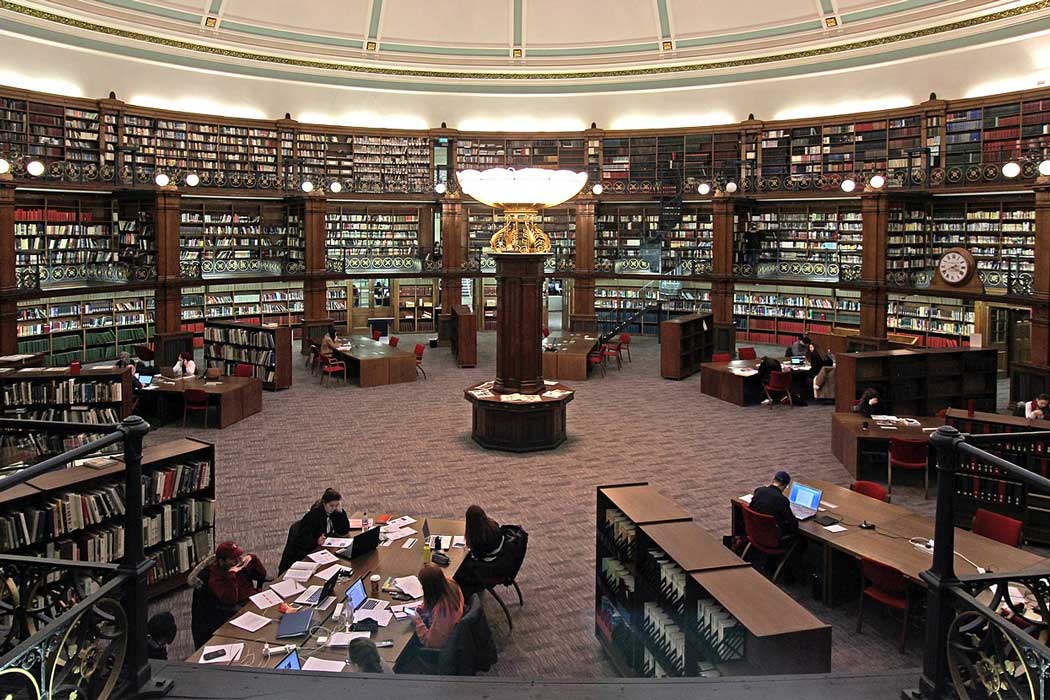 The Hornby Library features a series of rare books on display inside glass display cases including a copy of John James Audubon's
The Birds of America
in the centre of the Oak Room. The pages of the book are turned weekly so in theory, if you live or work locally you could pop once a week and eventually read the entire book.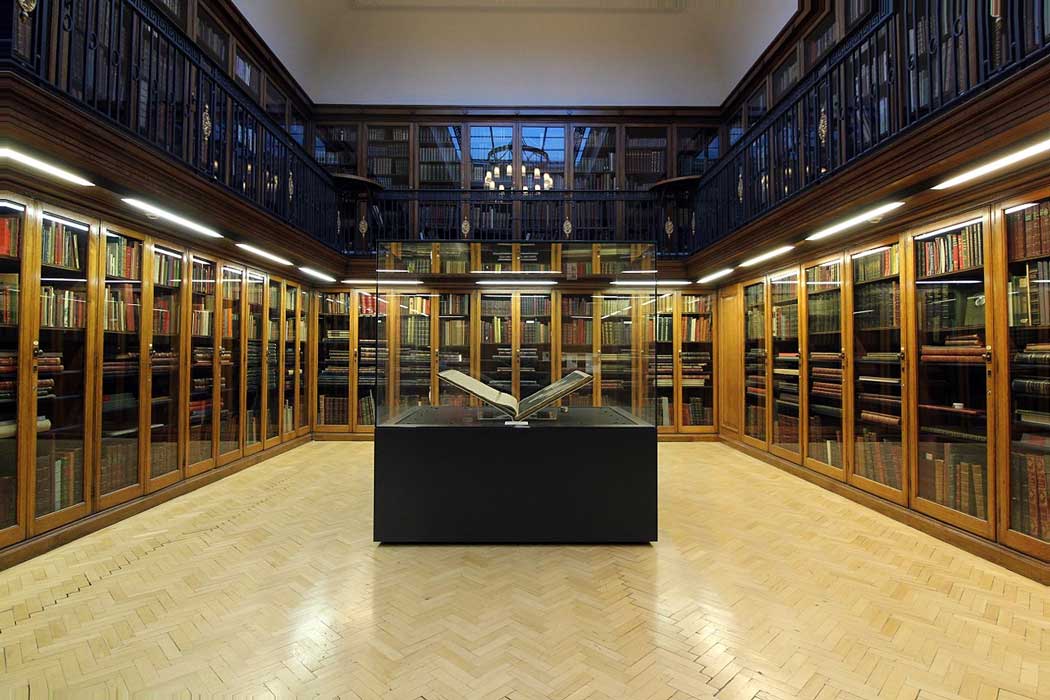 The library also has a rooftop terrace that is a lovely spot on a sunny day.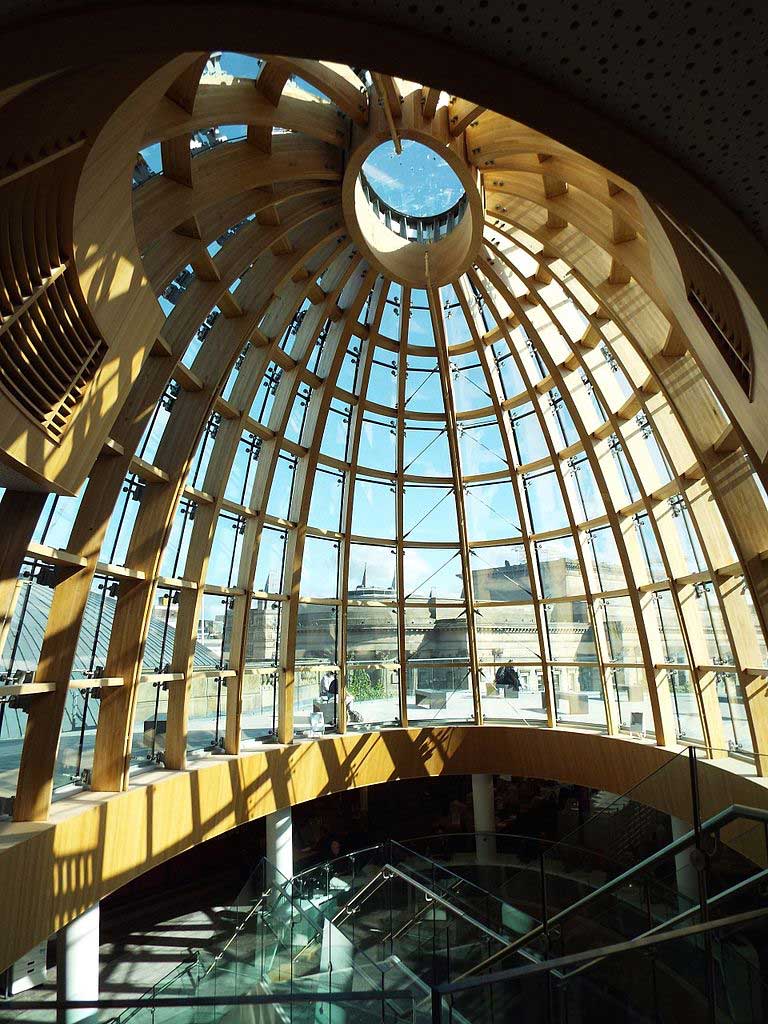 Visiting the Liverpool Central Library
The Central Library is located between the World Museum and the Walker Art Gallery at the northern end of the city centre. It is a four-minute walk to Liverpool Lime Street railway station.
As a public library, anyone can simply walk in and admire the building and it is a nice environment to come if you need to get some work done. There is free Wi-Fi wireless internet access throughout the building and there are also 150 computers available for the public to use.
The Deli Marche cafe on the ground floor near the main entrance is a good spot for a bite to eat, although the central location means that there are many other places to eat and drink nearby including cafes inside the World Museum and the Walker Art Gallery.
There are several other points of interest nearby including both the Walker Art Gallery and World Museum (next door) and St George's Hall (across the road).
If you enjoy visiting impressive libraries, you should also consider visiting the British Library in London, the Bodleian Library in Oxford, the Library of Birmingham in Birmingham as well as Chetham's Library, John Rylands Library and Manchester Central Library in Manchester.