The circular Grade II*-listed Manchester Central Library is Manchester's main public library and Britain's second-largest public lending library after the Library of Birmingham.
What to see at Manchester Central Library
The library is an impressive building inspired by the Pantheon in Rome that features Corinthian columns, a Tuscan colonnade around the second and third floors and a large portico forming the main entrance on St Peter's Square.
Although some areas of the library are purely functional, there are certain rooms that are well worth a visit including the imposing Shakespeare Hall entrance with its large stained-glass windows and most of all, the circular central Wolfson Reading Room.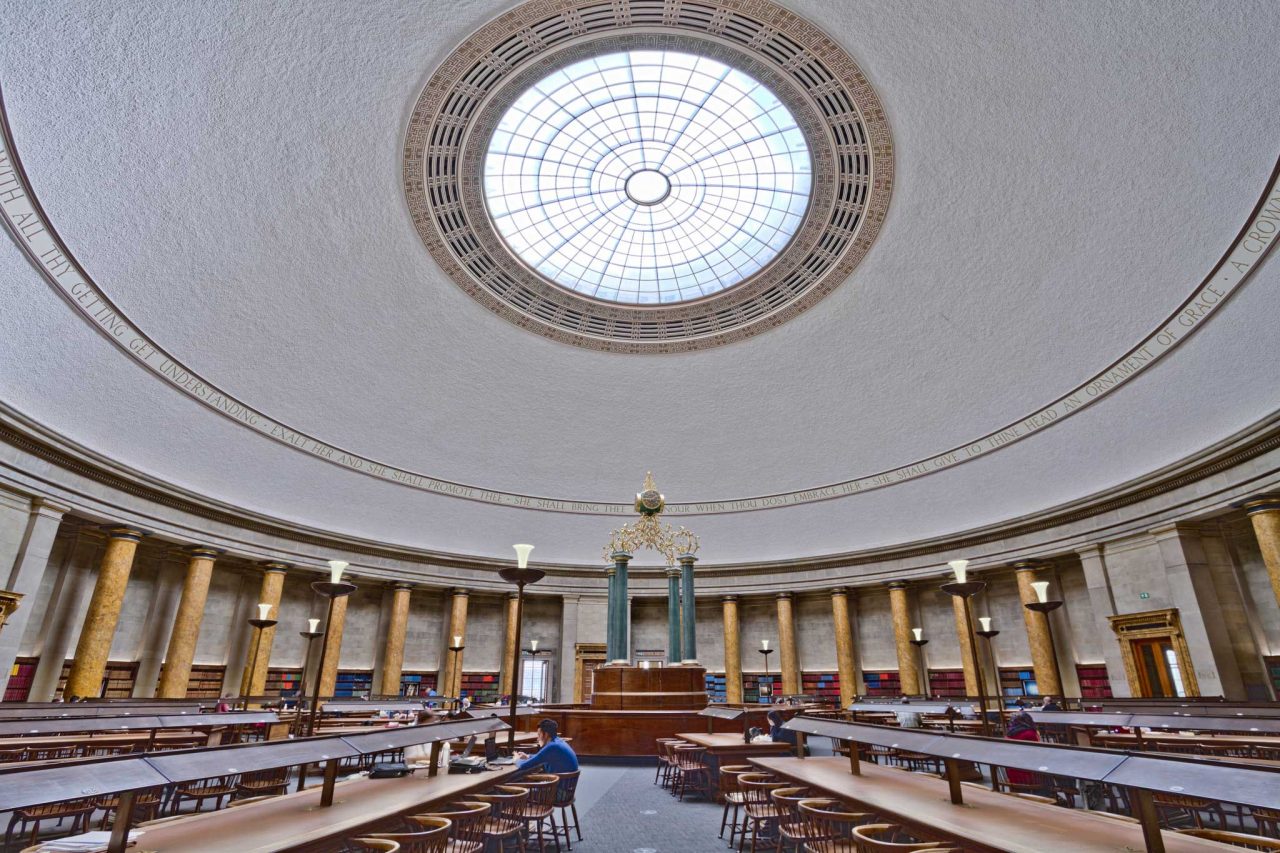 There is also a programme of temporary exhibitions that can range from photo exhibitions to Manchester-related historical exhibits.
Visiting Manchester Central Library
The Manchester Central Library is located in the heart of the city centre between the Midland Hotel and Manchester Town Hall. It is less than a 5– 10-minute walk into the Central Retail District and Spinningfields and is right next to St Peter's Square Metrolink tram stop.
As it is a public library, there is no admission charge and anyone can simply walk in off the street and have a look around. If you are looking for a quiet spot to do some work, there is no better place in the city than the Wolfson Reading Room.
If you're not coming here to work (or read) then it will be a quick visit that shouldn't take much longer than half an hour, a little longer if you want to look at some of the exhibitions.
There is a cafe and gift shop on the ground floor, although the central location means that you're spoilt for choice if you're looking for somewhere to eat and drink nearby.
If you enjoyed visiting this building, you should also pay a visit to Chetham's Library and the John Rylands Library, which also boast impressive (but very different) interiors.