The City of Manchester Stadium, also known as Etihad Stadium, is located 3.2 km (2 miles) east of Manchester city centre and is home to Manchester City Football Club.
The stadium was built for the 2002 Commonwealth Games although it was also part of a bid to host the 2000 Summer Olympics. In addition to its role as Manchester City's home ground, the stadium has hosted rugby league and rugby union matches and is also used as a concert venue.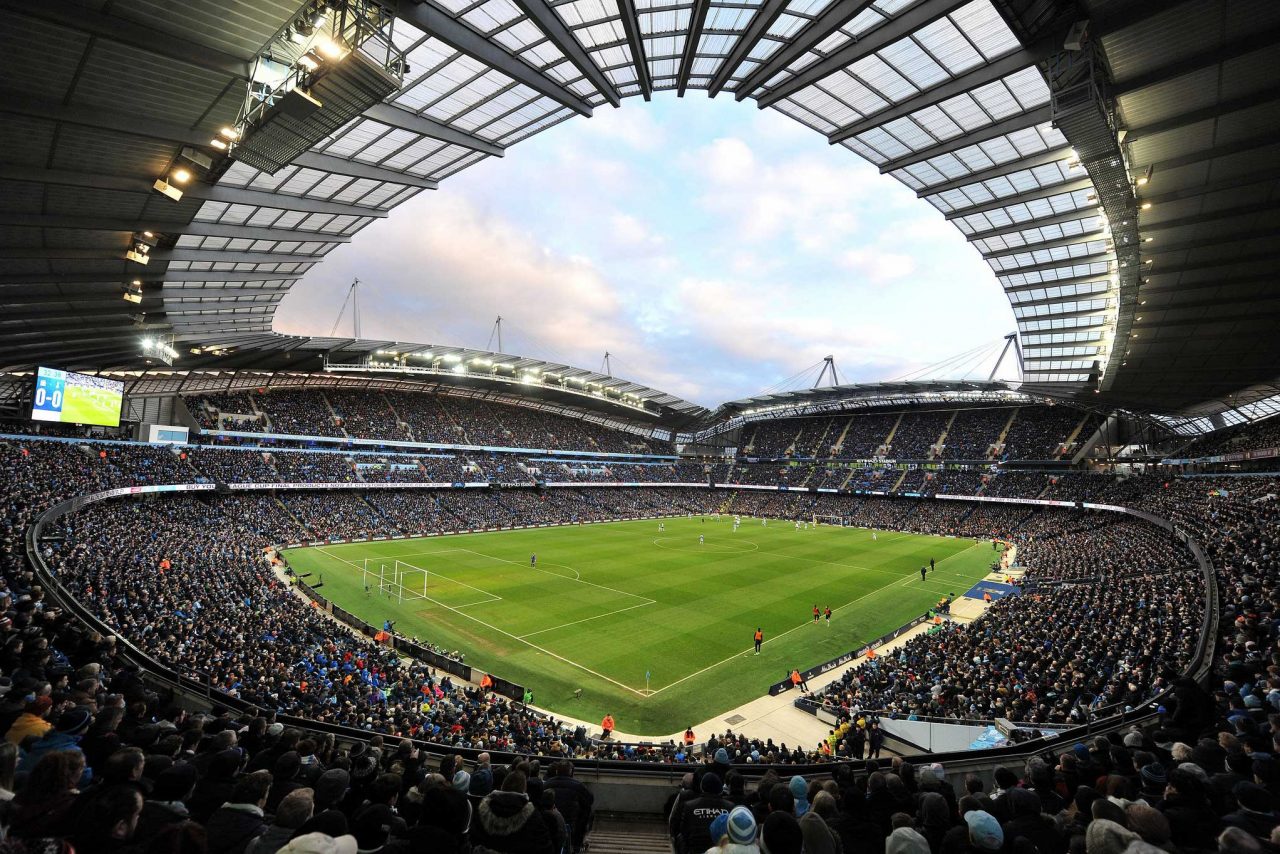 What to see at the Manchester City Football Club stadium
The 90-minute stadium tour is a must for Manchester City fans and it gives you access to parts of the stadium that are usually off-limits to the general public. The tour includes an interactive exhibition about the Manchester City FC and the stadium, the Tunnel Club hospitality area, the away team and home team dressing rooms, the first team warm-up area, the players' tunnel, the players' dugout, the press conference room and the post-match interview room.
A shorter (60-minute) tour operates on match days. This tour does not include the changing rooms nor does it include the press conference room.
Areas covered by these tours are subject to change as this is a working football stadium and the tours need to fit in with preparations for concerts and football matches.
Visiting City of Manchester Stadium (Etihad Stadium)
The stadium has a suburban location around 3 km (2 miles) east of central Manchester and there is not much else to see in the immediate area. However, it is easy to get to with the Etihad Campus Metrolink tram stop right outside and frequent trams (tram routes 3 and 7) linking the stadium to the city centre.
The regular stadium tour runs six times per day, except on match days when a shorter tour operates.
The standard stadium tour lasts 1½ hours, although premium versions of the tour like the Stadium and City Football Academy tour and legends tours last longer. You should allow at least two hours for your visit to take into account travel time to and from central Manchester.
If you're a Manchester City fan you may want to buy some merchandise from the CityStore at the front of the stadium. Your tour ticket will give you a 10% discount on merchandise in the shop.
For the full Manchester football experience, also take a tour of Manchester United's stadium at Old Trafford and visit the National Football Museum in Manchester city centre and why not spend a night at Hotel Football (although Hotel Football is really geared more toward Manchester United fans).
Book your tickets to the Manchester City Etihad Stadium Tour
Pre-book your tickets to the Manchester City Etihad Stadium Tour. You will receive tickets by email that can be scanned from your smartphone screen.
We may earn a small commission if you book your tickets after clicking this link.