Maison Dieu, meaning House of God, was established in the 13th century by Henry III as a hospital for the poor and needy.
Maison Dieu is a Grade II* listed building that is considered to be one of the most significant medieval buildings in Kent. The building is made of flint and timber, and it has a distinctive gabled roof. The interior of the building is divided into two floors, and it contains a number of rooms, including a chapel, a hall, and a kitchen.
What to see at Maison Dieu
The building is now a museum, and it houses a collection of Roman and medieval artefacts
The museum's collection includes a wide variety of objects, including Roman pottery, coins, and jewellery. There are also a number of medieval artefacts, including weapons, armour, and religious objects. The museum also has a number of interactive exhibits, which allow visitors to learn about the history of Maison Dieu and the surrounding area.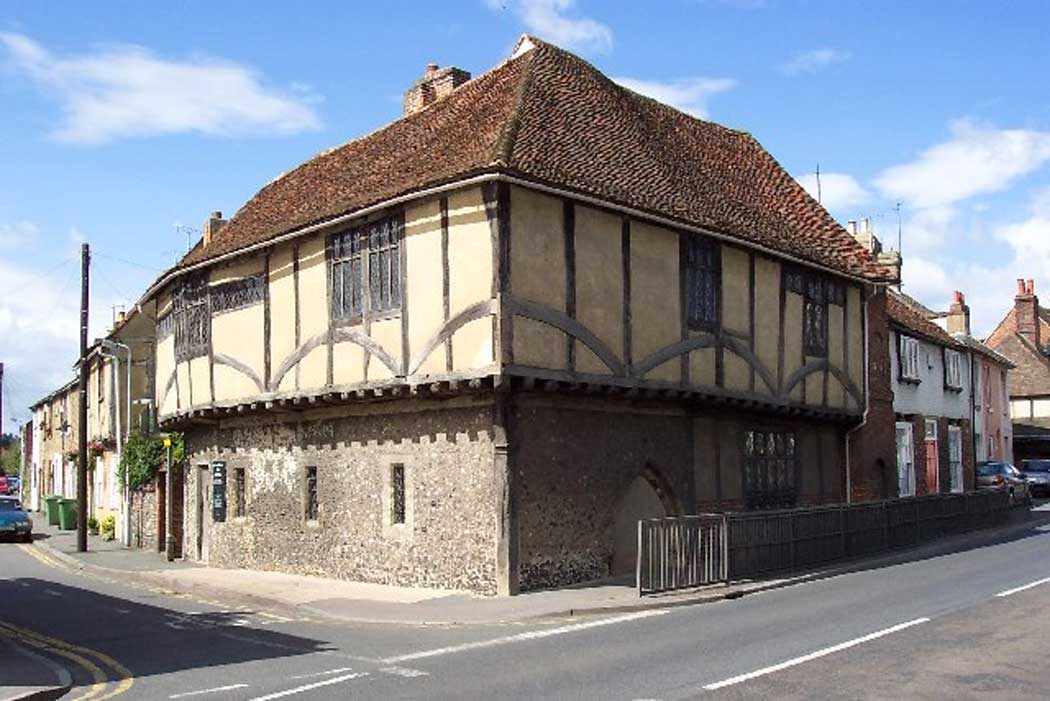 Visiting Maison Dieu
Maison Dieu is around 1.25km (¾ mile) southwest of the centre of Faversham. It should take around 15 minutes to walk here from the town centre.
It is open on weekend afternoons and admission is £4.
Free entry to Maison Dieu for English Heritage members
English Heritage members get free entry to Maison Dieu and over 400 other historic buildings and monuments in England.
We may earn a small commission if you purchase an English Heritage membership after clicking this link.