Mompesson House is a Grade I-listed Queen Anne townhouse in the Cathedral Close. The house was completed in 1701 and it was built for Sir Thomas Mompesson, who was an MP for Salisbury at the end of the 17th century.
The house was used as a film location for Sense and Sensibility (1995).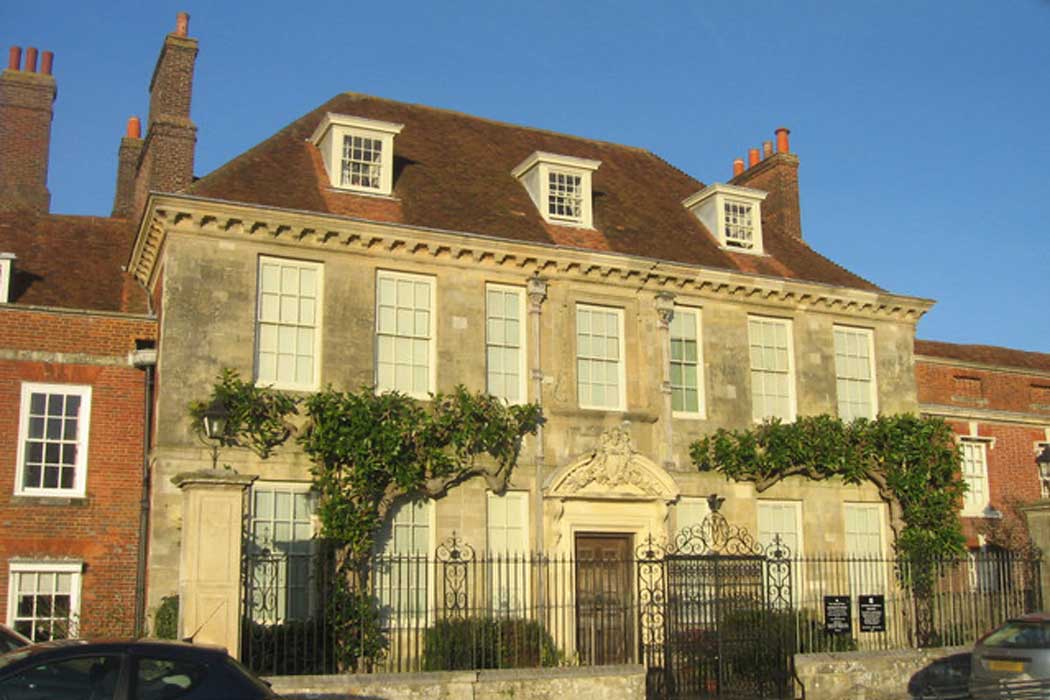 What to see at Mompesson House
Mompesson House has been restored to show how it would have appeared in the early 18th century.
Some features of a visit include the ornate plasterwork along the oak staircase, the period furniture and the house's collection of English porcelain and 18th-century glassware.
There is also a nice walled garden at the rear of the house with a delightful tea room where you can enjoy cakes and coffee or a cream tea.
Visiting Mompesson House
Mompesson House is located at the northern end of the Cathedral Close right between the High Street Gate and the Rifles Berkshire and Wiltshire Museum. It is very close to the other attractions inside the Cathedral Close including Arundells, which is only a one-minute walk away, and Salisbury Cathedral and the Salisbury Museum, which are both only a three-minute walk from the house. Most points of interest in the city centre are between a two and 10-minute walk from the house and Salisbury railway station is a 15-minute walk away.
It is a National Trust property, which means that members of the National Trust can visit free of charge. It is also possible to pay a lower fee if you just want to visit the walled garden at the rear of the property, which a lot of people do so they can enjoy a cake and cream tea in the lovely tea room in the garden area.
Mompesson House is closed for winter and will re-open in March 2022
Admission to Mompesson House is by a pre-booked 45-minute tour. Tours run every hour on the hour during opening hours.
The ground floor of the house, as well as the garden and tea room, is wheelchair accessible and there are two toilets in the garden including one that is wheelchair-accessible.
There is also a small gift shop on-site, which sells gifts and local souvenirs.