The iconic Pulteney Bridge is one of Bath's most recognisable landmarks. The bridge was built in the Palladian style during the Georgian era and it is lined with shops on both sides.
It was built in 1774 by the wealthy Pulteney family to connect the city with the land the family wanted to develop on the eastern side of the River Avon.
Pulteney Bridge is a Grade I listed building designed by Robert Adam and built in the Palladian style popular during the Georgian era. It is believed to have been influenced by Andrea Palladio's rejected design for the Ponte di Rialto in Venice.
The 45m- (148ft)-long bridge is lined with shops on both sides and it just feels like a normal city street when crossing the bridge. It is one of only four bridges in the world to have shops lining its full length on both sides.
The bridge is also noted for the nearby horseshoe-shaped weir, which was built between 1968 and 1972 as part of a scheme to prevent flooding. The weir is featured in the 2012 film adaptation of Les Misérables as the scene of Javert's suicide.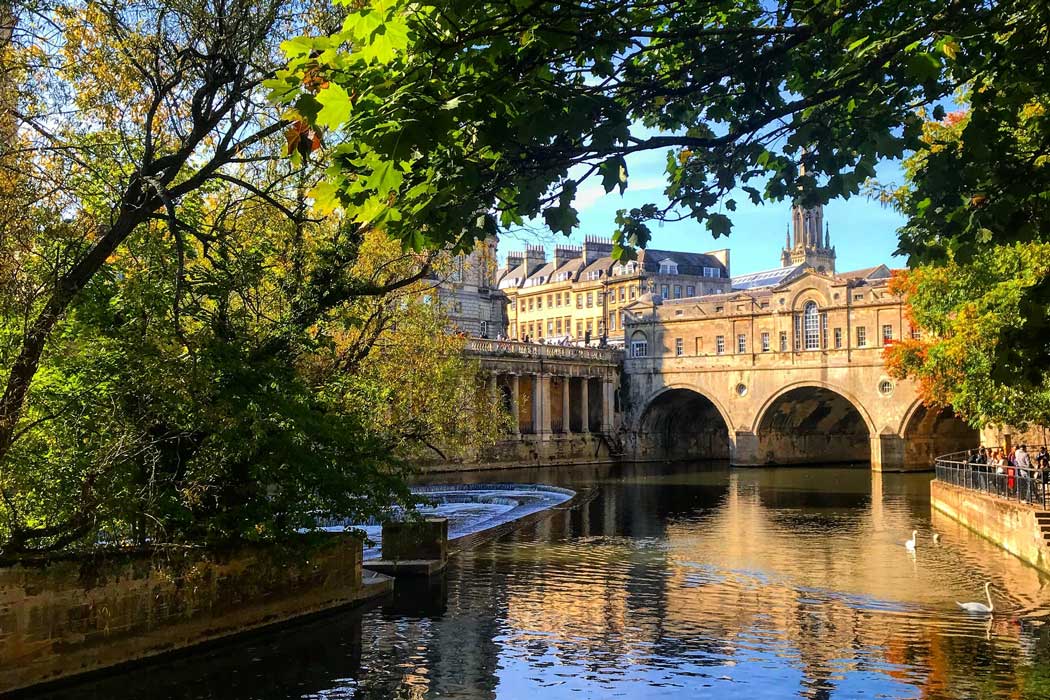 Visiting Pulteney Bridge
Pulteney Bridge links Bath's city centre with the Bathwick neighbourhood on the eastern side of the River Avon. The Victoria Art Gallery sits at the western end of the bridge and the bridge's eastern end leads onto Great Pulteney Street. Most points of interest in Bath are no more than a 10-minute walk from here.
Because the bridge is lined with shops, many people cross the bridge whilst wandering around the city without even realising. The best way to see the bridge is to see it from the riverside and the best viewing spots are from the pavement on Grand Parade and from the footpath that runs alongside the river near The Recreation Ground.