The Circus is a circular street surrounded by a ring of Georgian townhouses. It was built between 1754 and 1768 and is considered one of England's best examples of Georgian architecture.
It was designed by John Wood, the Elder and completed by his son John Wood, the Younger, and the three Classical orders are used with Doric, Ionic and Corinthian columns stacked one above another on the three main levels of the houses that line the street. The entire street is designated as a Grade I listed building.
There is a park in the centre of the street with a cluster of large plane trees.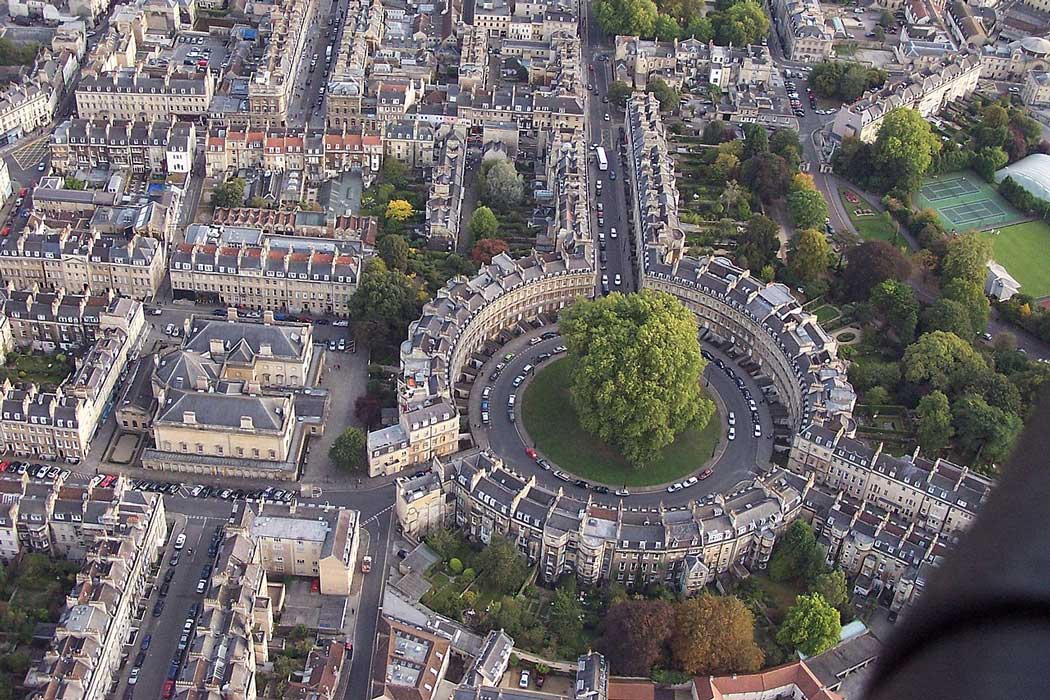 Visiting The Circus
The Circus is at the northern end of Gay Street on the northern edge of Bath's city centre. The Museum of East Asian Art is just off the Circus and the Royal Crescent, the Assembly Rooms, the Fashion Museum, the Museum of Bath at Work, the Museum of Bath Architecture, the Jane Austen Centre and Mary Shelley's House of Frankenstein are all within a five-minute walk from here.
As it is essentially just a roundabout, there is no admission charge and you can visit at any time.
If you enjoyed your visit, then you should also take a look at Royal Crescent, which is just a few minutes walk up Brock Street.