Covering more than 283ha (700 acres), Roundhay Park is one of Europe's largest public city parks and it is one of Leeds' most popular recreation areas.
In the early 19th century, former coal mines and quarries were flooded to create a series of lakes and several buildings were constructed including Mansion House and a castle folly. The City of Leeds acquired the park towards the end of the 19th century and it is now one of the city's most popular recreation areas.
Roundhay Garden Scene (1888) was filmed nearby, the two-second-long black and white silent film is believed to be the world's oldest surviving motion picture.
What to see at Roundhay Park
The park is home to two lakes, two golf courses, a number of sporting grounds including tennis courts, football pitches, cricket grounds, a bowling club and a velodrome.
Most of the main points of interest are clustered at the western end of Roundhay Park near the Street Lane, Roundhay entrance to the park.
Gardens at Roundhay Park
There are several landscaped gardens within the park, which include the Alhambra Garden, which is inspired by the Generalife in the Alhambra in Granada, the Canal Gardens, the Friends Garden and the Monet Garden, which was inspired by Claude Monet's garden at Giverny.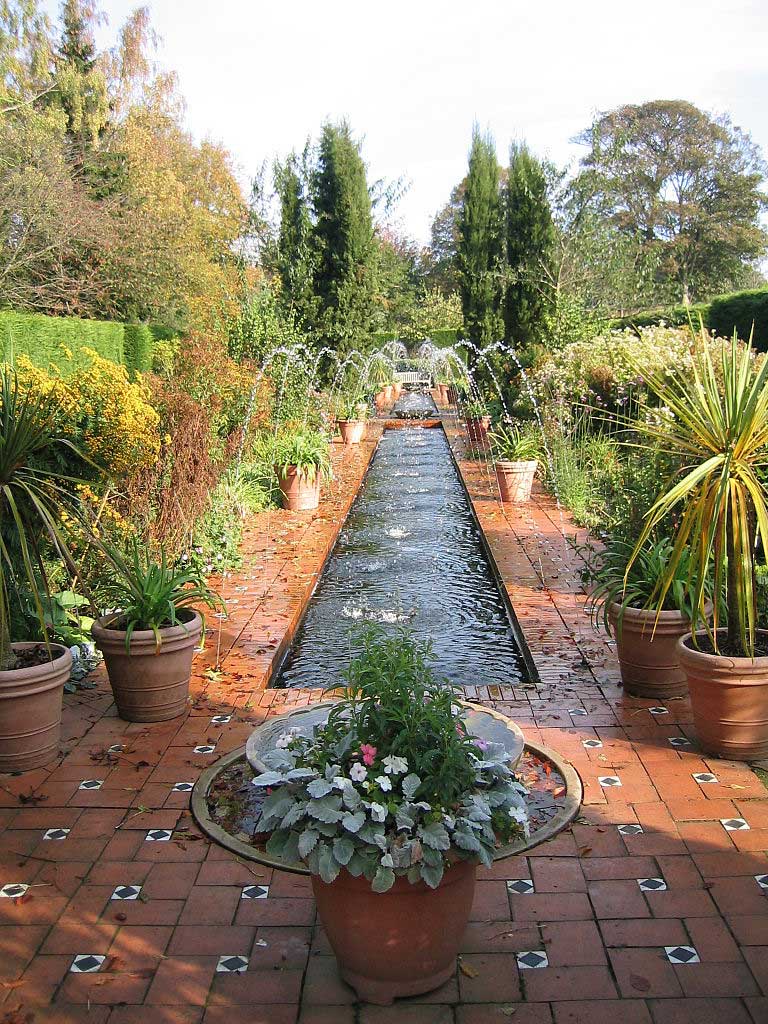 The Mansion
The Mansion House is a large Greek Revival-style mansion that overlooks the Upper Lake. The Mansion was built between 1811 and 1826 and includes a cafe and a visitor centre as well as a space that is used for events such as weddings.
Tropical World
Tropical World comprises a series of conservatories houses tropical plants and animals, which includes a butterfly house. It is home to the United Kingdom's largest collection of tropical plants outside Kew Gardens.
The various enclosures at Tropical World represent different tropical habitats. These include a butterfly zone, which includes free-flying butterflies in a wetlands environment that also includes ponds that are home to terrapins and koi as well as a crocodile enclosure.
There is also an Aztec-themed aquarium with both saltwater and freshwater species including axolotl, clownfish, poison dart frogs, octopus, red-bellied piranhas, seahorses and stingrays plus a rainforest floor enclosure and a rainforest canopy section featuring tropical rainforest wildlife including free-flying birds, cotton-top tamarins as well as reptiles including lizards, iguanas and snakes.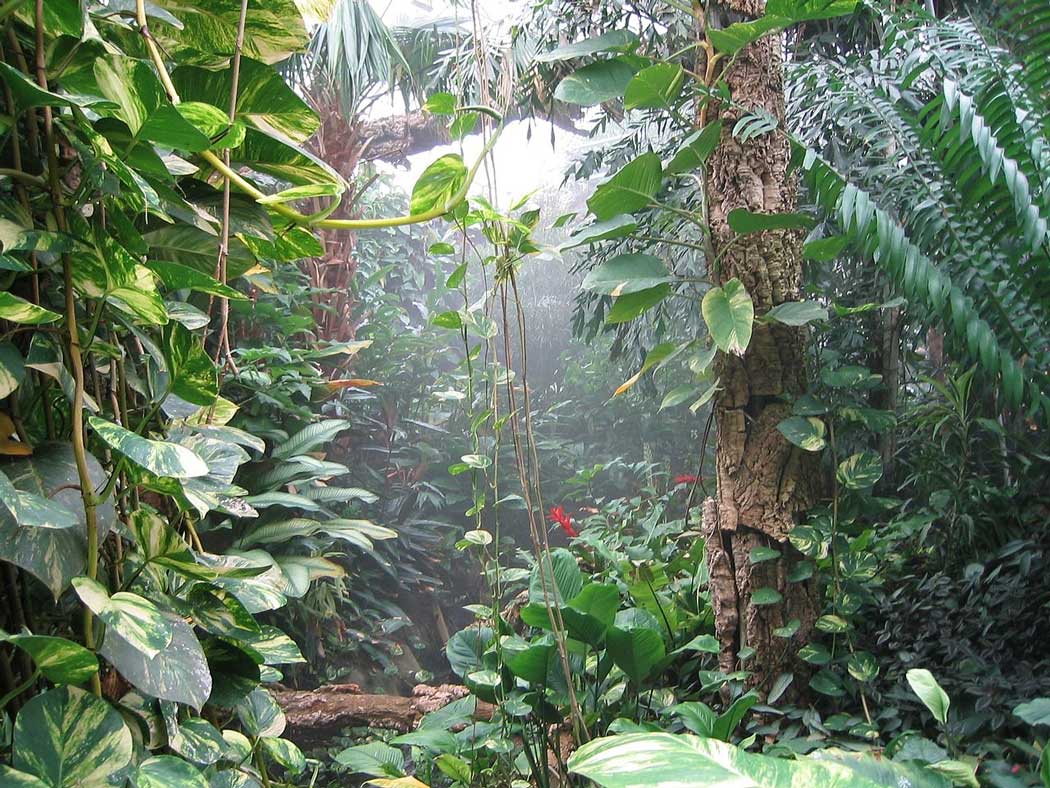 The desert zone is home to meerkats and tortoises and there is a nocturnal house with armadillos, bats, Malagasy giant rats, mouse lemurs and potoroos.
Other features at Roundhay Park
Other points of interest in the park include the Arena, Barran's Fountain and a folly castle.
The Arena is a large open-air arena that can hold over 100,000 people. It has hosted large concerts including Bruce Springsteen and the E Street Band, Cast, Genesis, Madonna, Michael Jackson, The Rolling Stones and U2.
Barran's Fountain is a Grade II-listed drinking fountain designed like a classical rotunda and the Castle is a folly built in 1811 that was designed to look like a castle gate.
Visiting Roundhay Park
Roundhay Park is located in a residential area at the northern edge of Leeds, bordered by the suburbs or Oakwood and Roundhay.
The park is around a 12-minute drive from the city centre and it is also easily accessible by public transport with LeedsCity bus routes 2 and 12 running from the city centre to Roundhay via the park. The main Roundhay Park bus stop is just a short walk south from the Roundhay Fox and Tropical World.
Parking is free and there are five separate car parks within the park.
Admission to the park is free of charge, although there is a charge to visit Tropical World.
The Roundhay Fox is a nice pub in the grounds of the park and there is also a cafe inside Tropical World, the Lakeside Cafe near Waterloo Lake and a restaurant at the Mansion House. There are also places to eat and drink on nearby streets including a strip of shops along Roundhay Road in Oakwood to the south of the park and a few shops, restaurants, cafes and pubs along Street Lane in Roundhay, just a short walk to the northwest of Roundhay Park.