The Royal West of England Academy (RWA) is the oldest art gallery in Bristol and one of the country's most established regional galleries.
The Academy was founded by Ellen Sharples with early benefactors that include Isambard Kingdom Brunel and Prince Albert. Queen Elizabeth II is the RWA's patron.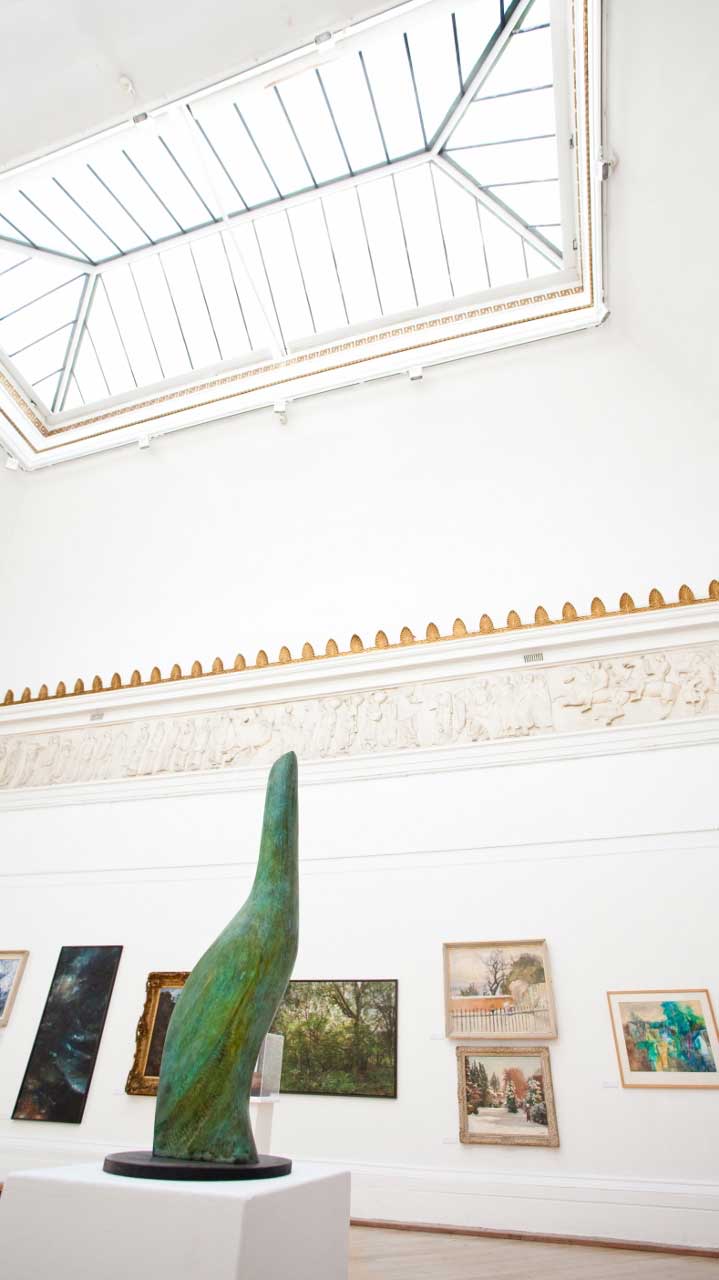 What to see at the Royal West of England Academy (RWA)
The RWA is housed inside a Grade II*-listed building that was opened in 1858. Its interior is lit by natural light from large skylights and it is noted for a replica of the Parthenon Frieze.
It has five galleries with a permanent collection that is comprised of over 1,700 works of art including works by prominent British artists including artists from the Bloomsbury, Newlyn and St Ives schools. The gallery focuses on both traditional and contemporary British art.
Temporary exhibitions at the Royal West of England Academy (RWA)
The Academy also hosts a programme of temporary exhibitions. Current and planned exhibitions include:
Streets Ahead: Bristol Street Art 2020
As you would expect from the home of Banksy, Bristol is noted for its excellent street art and the Streets Ahead exhibition (6 June–23 September 2020) highlights the city's street art with exhibits showcasing Bristol's contemporary street art scene and its future direction.
Annual Open Exhibition
Like the Royal Academy in London, the Royal West of England Academy is noted for its Annual Open Exhibition, which anyone can enter with a selection panel choosing the best entries for display in the exhibition.
Visiting the Royal West of England Academy (RWA)
The Royal West of England Academy (RWA) is located around midway between Clifton and the city centre. It is close to the University of Bristol and there are several interesting sights nearby interest including the Bristol Museum & Art Gallery, which is only a four-minute walk away.
Admission to the permanent gallery is free of charge, however, there is a fee to visit many of the temporary exhibitions. Exhibitions are half price with the National Art Pass.
The RWA has its own on-site cafe, however, the gallery's location near the university ensures that there are plenty of other places to eat and drink nearby. The gallery also has an excellent gift shop.