St Cyriac's Church in Lacock is a lovely spot to take a look at while wandering around Lacock. The 14th-century church is believed to have been built on the site of an earlier Saxon church and it was substantially rebuilt in the 15th century. Additional renovations to the church have been made in the 17th, 18th and 19th centuries.
Despite dating from the 14th century, the Grade I-listed building is built in a Norman architectural style.
The church has appeared in the Harry Potter films and in 2006, it was the venue for the wedding of Laura Parker Bowles, the daughter of Camilla Duchess of Cornwall, which was attended by Prince William.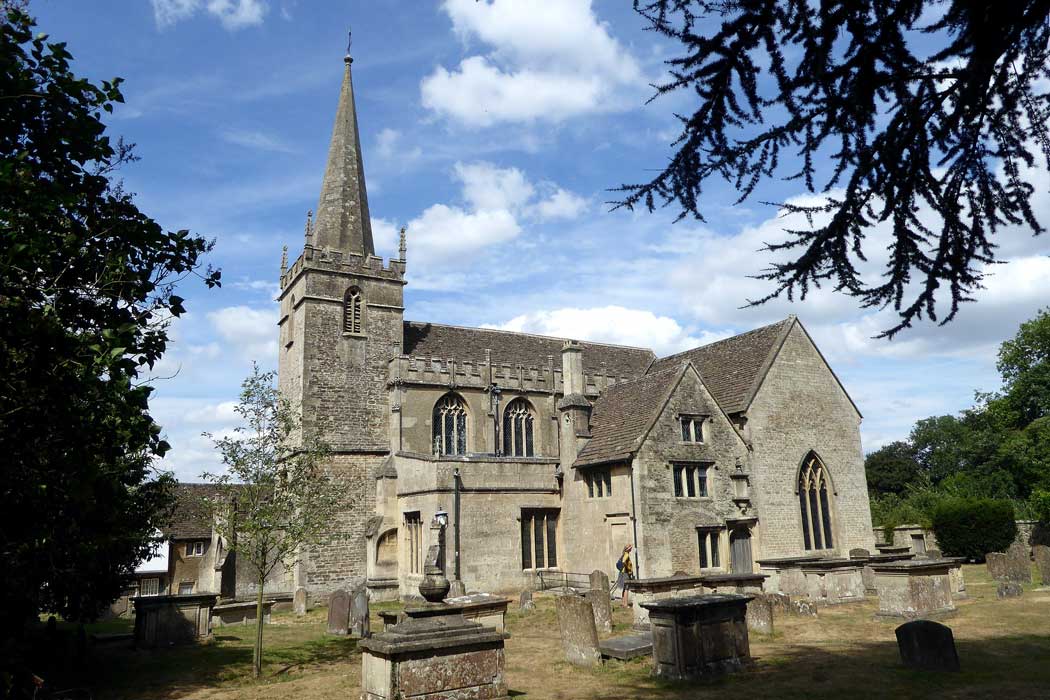 What to see at St Cyriac's Church
St Cyriac's is a perpendicular church built to a traditional plan and it is a lovely spot to take a look at while wandering around Lacock.
A highlight of a visit to the church is the opportunity to see one of only two replicas of the Lacock Cup. The church was home to the original cup until 1962 when it was lent to the British Museum and it was eventually sold in 2012. However, two replicas have been made with one on display at St Cyriac's Church and the other at the Wiltshire Museum in Devizes. The 33cm- (13 inches)-high cup was made in the mid-15th century and it is one of the most significant pieces of medieval English silverware.
Visiting St Cyriac's Church
St Cyriac's Church is in the centre of Lacock village, which is around 6.5km (4 miles) south of Chippenham.
Local bus route X34 runs between Chippenham and Lacock with a journey time of around 12 minutes. The bus stops outside The George pub in Lacock and the church is around a three-minute walk from the bus stop.
The church is free to visit and it is open between 9am and 5pm on most days. However, it is a working church and may sometimes be used for events such as weddings and funerals.
It is not a destination in itself and most visitors come here while wandering around the village. Most people don't spend any longer than around half an hour here.