The Standard Inn is a 15th-century pub in Rye's town centre with accommodation in rooms upstairs. It is a charming place to stay with a brilliant location and a convivial pub downstairs.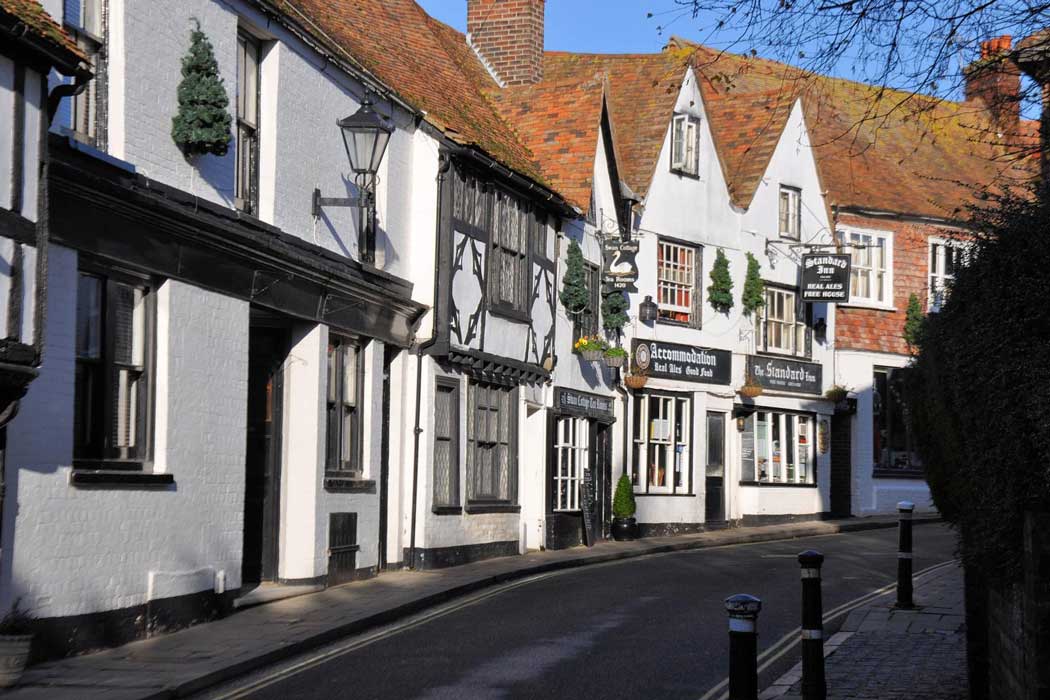 There are only five rooms at the Standard. All rooms feature comfortable beds, a flat screen television, tea and coffee making facilities and en suite bathrooms with showers or baths (depending on the room) and Pecksniff's toiletries. The rooms are nicely decorated and make the most of the historic building (which is over 500 years old) and all rooms feature exposed original beams.
There is free Wi-Fi wireless internet access in all rooms.
As it is an old building, there are not really any facilities for guests with disabilities.
The pub downstairs is a popular local pub that is popular with locals and visitors alike. It serves local ale and cider and it has a great convivial atmosphere with cosy nooks and crannies and an open fireplace to keep you warm if you're visiting in the middle of winter. The pub also serves a selection of pub classics and everything (including the bread) is made on the premises.
This hotel has a great location on The Mint in the centre of Rye and most attractions are no more than a five-minute walk away.
It is an excellent accommodation option with a fantastic ambience but you are staying above a pub, which may not suit you if you like to get an early night.
Check prices and availability for The Standard Inn in Rye
Check prices and availability on hotels.com for The Standard Inn in Rye, East Sussex.
We may earn a small commission if you book your hotel after clicking this link.