The Stratford Big Wheel is Stratford-upon-Avon's much smaller (and cheaper) alternative to the London Eye.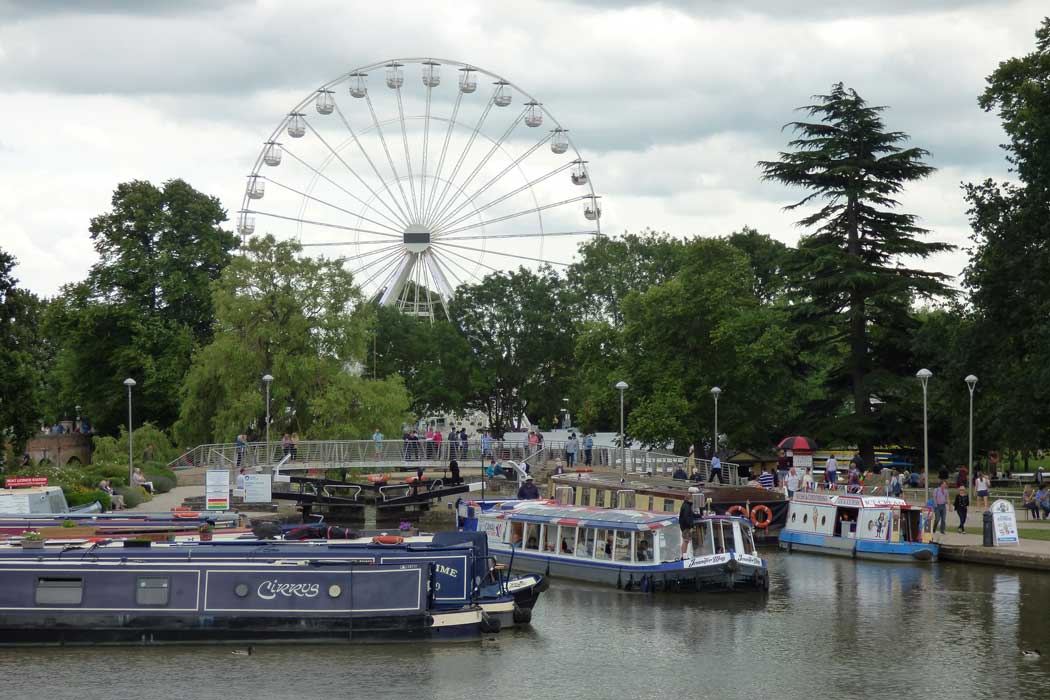 What to expect from the Stratford Big Wheel
The 40m- (131 ft)-high observation wheel may not be as high as the London Eye, or even the Wheel of Liverpool, but it is high enough to tower over everything else in Stratford-upon-Avon. It offers excellent photo opportunities with views of the River Avon, the RSC theatre and the canal basin.
The wheel makes three revolutions in under 10 minutes, which means it spins much faster than many other ferris wheels. Some visitors say that this doesn't give you much time to enjoy the view although your ride includes a few rotations so you can spend one rotation focused on taking photos and then sit back and enjoy the rest of the ride.
If it's not too busy you may get a longer ride and some people report having a ride with 6–7 rotations.
Visiting the Stratford Big Wheel
The Stratford Big Wheel is at the northern end of the recreation ground on the eastern bank of the River Avon. It is right next to the Stratford Butterfly Farm and Avon Boating (where you can rent rowing boats and take cruises on the River Avon). From here it is around a five-minute walk into the town centre and most points of interest (except Anne Hathaway's Cottage and Mary Arden's Farm) are no more than a 15-minute walk away.
The wheel operates between spring and autumn and closes for winter.
A ride on the Stratford Big Wheel costs £6. While this is a lot for a 10-minute experience, it is much cheaper than a ride on other ferris wheels elsewhere in the United Kingdom.