The Castle at Taunton, also known as the Castle Hotel, is an upmarket hotel inside the outer ward of the 12th-century Taunton Castle.
Although many parts of the castle date back to the 12th century, most of the building that houses the hotel was built in the 18th century. The crenellated facade of the Grade II-listed building is coated with a 150-year-old wisteria that lends an old-world charm and the hotel has become somewhat of a Taunton institution.
The Castle's 44 guest rooms all have comfortable beds, a work desk, a flat-screen TV, tea and coffee making facilities and en suite bathrooms. Rooms range from compact single rooms (unusual for a hotel of this standard) up to the spacious Castle Suite and the rooms are traditionally furnished in keeping with the historical aspect of the building.
Brazz is the hotel's main restaurant, which offers fine dining in a more contemporary setting than you would expect for such a historic building. The food here is of a very high standard with a modern British menu made from locally sourced seasonal ingredients.
The Art Deco-styled Castle Bow is a sophisticated environment to enjoy afternoon tea and Bow Bar is a stylish lounge bar that is a great spot to relax with a coffee and a newspaper during the day or enjoy a cocktail in the evening.
The Castle at Taunton is a family run business that offers a much more personal atmosphere than your average chain hotel and it is certainly worth paying a little extra for if you've made a special trip to England to experience the sort of history that you simply can't find at home.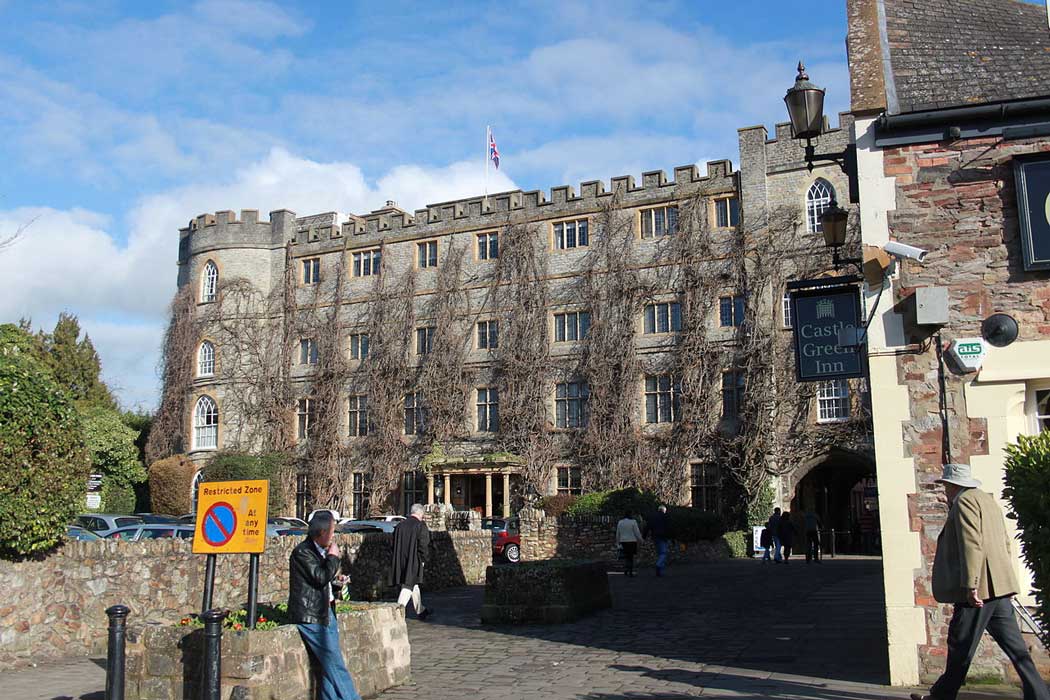 The hotel's location is ideal, especially in a town where most of the other hotels are on the outskirts near the motorway. It is right in the centre of town just across Castle Green from the Museum of Somerset and just a couple of minutes' walk from the shops, pubs and restaurants of central Taunton.
Car parking is available but it comes at an additional charge.
Check prices and availability for the Castle at Taunton
Check prices and availability on hotels.com for the Castle at Taunton hotel in Taunton, Somerset.
We may earn a small commission if you book your hotel after clicking this link.