The Travelodge Stratford Upon Avon hotel is a good value accommodation option near a big retail park around a 15- to 20-minute walk northwest of the town centre.
It's a newly refurbished hotel, which puts it a step above other Travelodges in the UK.
Rooms at the Travelodge Stratford Upon Avon hotel are a mix of double and family rooms. All rooms include comfortable king-size beds (plus additional pull-out beds in the family rooms), a television, a work desk, tea and coffee making facilities and an en suite bathroom with a shower. There are also some wheelchair-accessible double/twin rooms available.
At this hotel, there is the option to pay a little extra to get a room on a quieter business floor and wheelchair accessible double/twin rooms are also available.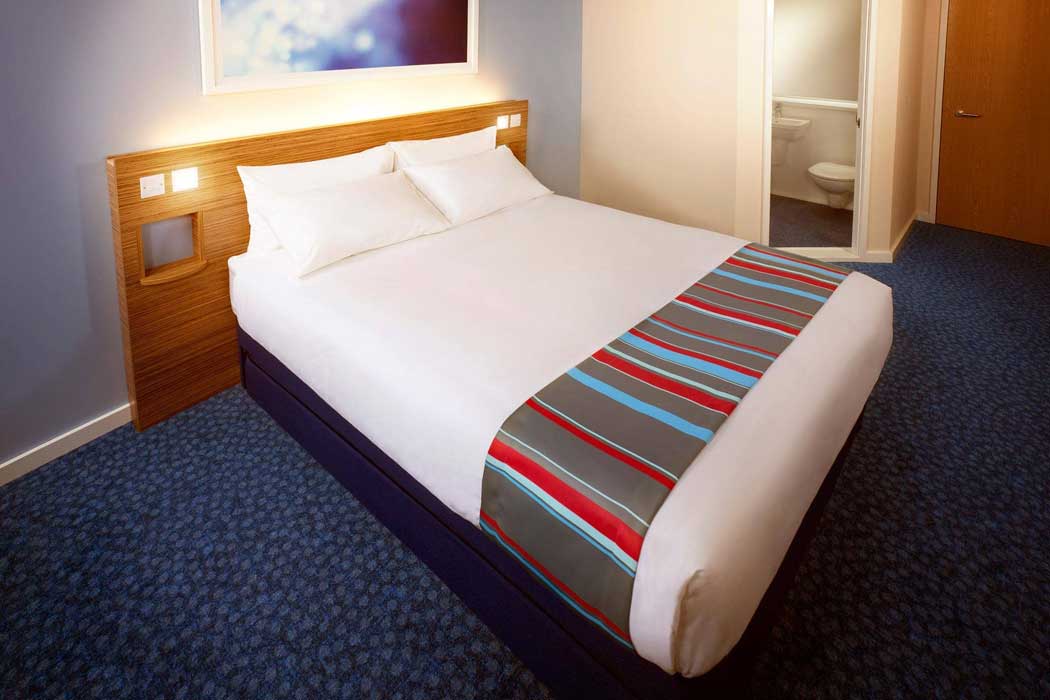 This hotel also has a bar and cafe near the hotel reception, which offers a reasonably-priced dining option if you don't want to leave the hotel to go out for dinner.
Unlike most other hotels, only your first 30 minutes of Wi-Fi wireless internet is free. If you need more internet you have to pay £3 for 24 hours.
Although this is a budget hotel, prices can fluctuate depending on demand and it can be more expensive staying here during peak periods.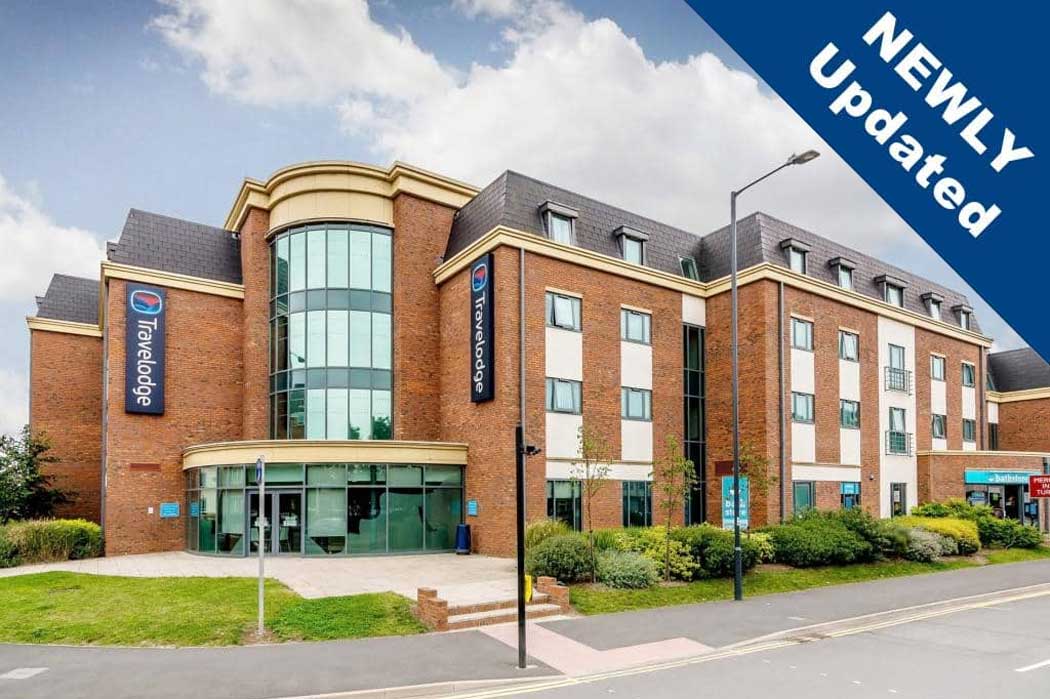 The hotel is next door to an Aldi supermarket and across the road from a big Tesco supermarket in the northwestern part of Stratford-upon-Avon. It is only a five-minute walk to the Maybird Shopping Park and a 15-minute walk into the town centre.
If you don't fancy the walk, there is a bus stop outside the hotel, which is served by routes 5, 504 and X20 with regular services into the town centre.
Free parking is available at the hotel, which makes it a great option if you're driving.
There are over 500 Travelodge hotels in the United Kingdom. Travelodges in Great Britain, Ireland and Spain are a separate business to the Travelodge hotels that operate in Canada and the USA (which are run by Wyndham) and the Travelodge hotel chain in Australia and New Zealand (which is part of TFE Hotels). Although all Travelodge hotels worldwide serve the same 'quality budget' end of the market, if you're used to Travelodge hotels in Australia, New Zealand or North America their hotels in the UK may be a little different to what you are used to.
Check prices and availability for Travelodge Stratford Upon Avon
Check prices and availability for the Travelodge Stratford Upon Avon hotel in Stratford-upon-Avon, Warwickshire.
We may earn a small commission if you book your hotel after clicking this link.