Westgate Towers is England's largest surviving medieval gateway, forming part of Canterbury's city walls.
Canterbury has been a walled city since around 300 AD when the city's first wall was built by the Romans and the walls were expanded upon during medieval times with the original Roman west gate being rebuilt around 1380.
The Grade I listed building is the last remaining of seven medieval gatehouses in Canterbury and it guards what was historically considered the main entrance to Canterbury when arriving from London and from most areas of Kent.
A prison operated inside the tower from the 15th to the 19th century and it has been open to the public as a museum since 1906.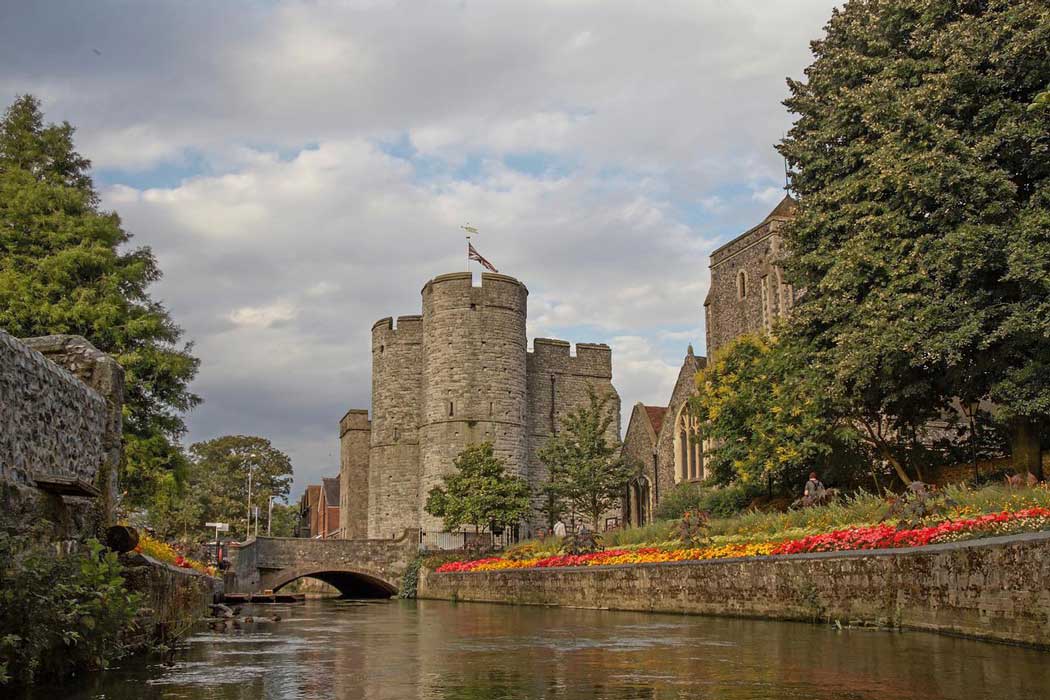 What to see at Westgate Towers
The three-storey gatehouse is built from Kentish ragstone with medieval fortifications including battlements and gunloops.
Westgate Towers is home to a small museum with a collection that includes 17 plaster-cast maquettes representing the people who signed the Magna Carta. Other museum exhibits include armour and weapons from medieval times to the Second World War.
Visitors to Westgate Towers can also enjoy panoramic views over Canterbury from the viewpoint on the battlements.
Visiting Westgate Towers
Westgate Towers is located at the main northwestern entrance to the historic city, only a five-minute walk from Canterbury West railway station. From here you can walk to most areas in the historic walled part of the city in no more than 10-minutes and St Augustine's Abbey and St Martin's Church are a 15- and a 20-minute walk from here.
It is open every afternoon except on Saturdays and admission is £4 (£3 if you have a National Art Pass).
The historic nature of the building means that it is not wheelchair accessible and the entrance to the building is via a narrow flight of stairs.
Allow just under an hour to visit Westgate Towers.