Yorkshire Sculpture Park (YSP) is a large park in the countryside southwest of Wakefield, which includes an art gallery and an outdoor sculpture exhibit.
What to see at Yorkshire Sculpture Park
The sculpture park is comprised of 202ha (500 acres) of parkland that was previously the grounds of Bretton Hall estate. The grounds include follies and architectural features from the 18th century alongside its sculptural exhibits, which have a strong focus on modern and contemporary art.
There are also several indoor art galleries on the grounds of the park including exhibition space inside the main visitor centre building and inside the Grade II* listed St Bartholomew's Chapel.
Temporary exhibitions at the Yorkshire Sculpture Park
Rather than hosting a permanent collection like many other sculpture parks, the Yorkshire Sculpture Park has a changing programme of temporary exhibitions that include both multiple works from the same artist as well as one-off exhibits from a single artist.
Combined, the various temporary exhibitions comprise over 80 works of art on display at the park.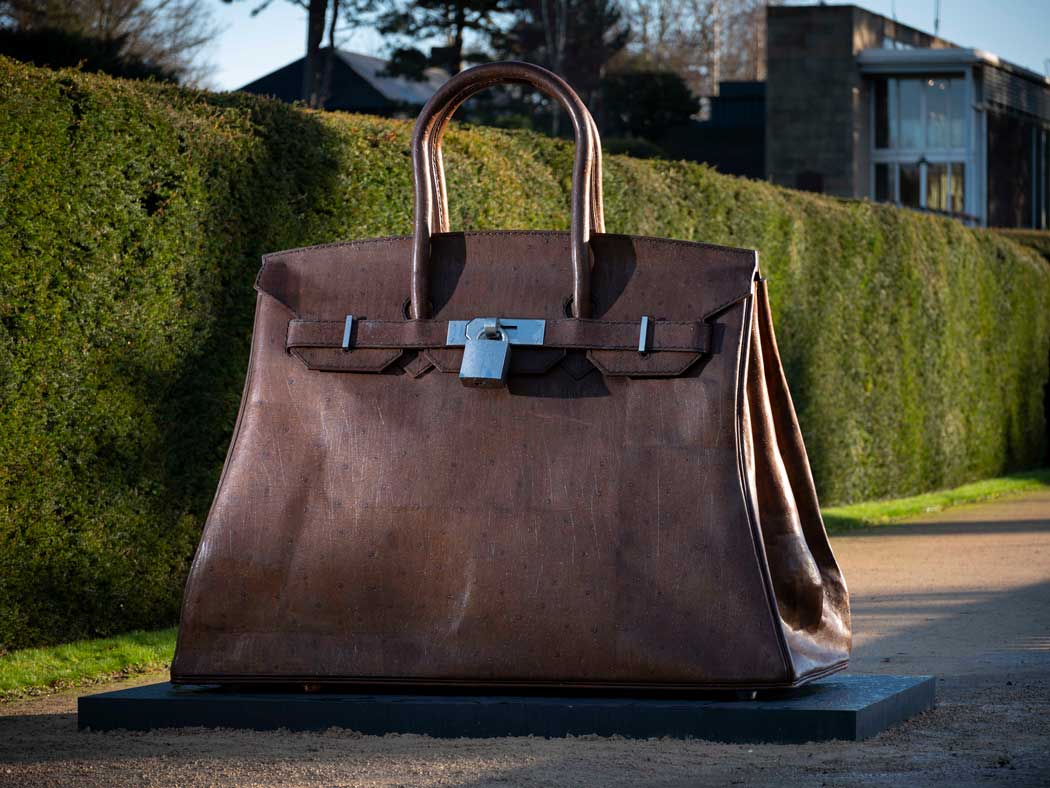 Current exhibits at the Yorkshire Sculpture Park include:
Damien Hirst
There are currently four major sculptures by Damien Hirst on display at the park until 1 April 2022. These are among the highlights of the current collection and include Charity (2002–2003), Myth (2010), the Hat Makes the Man (2004–2007) and the 10m- (33 ft)-tall The Virgin Mother (2005–2006).
Joana Vasconcelos: Beyond
This exhibition, on display until 9 January 2022, features six works by Joana Vasconcelos including Solitário [Solitaire] (2018) a 7m- (23 ft)-tall ring made from car wheel rims and crystal whisky glasses and Pop Galo [Pop Rooster] (2016), a 9m- (30 ft)-tall model of the Barcelos cockerel that combines both ceramic tiles and LED lights.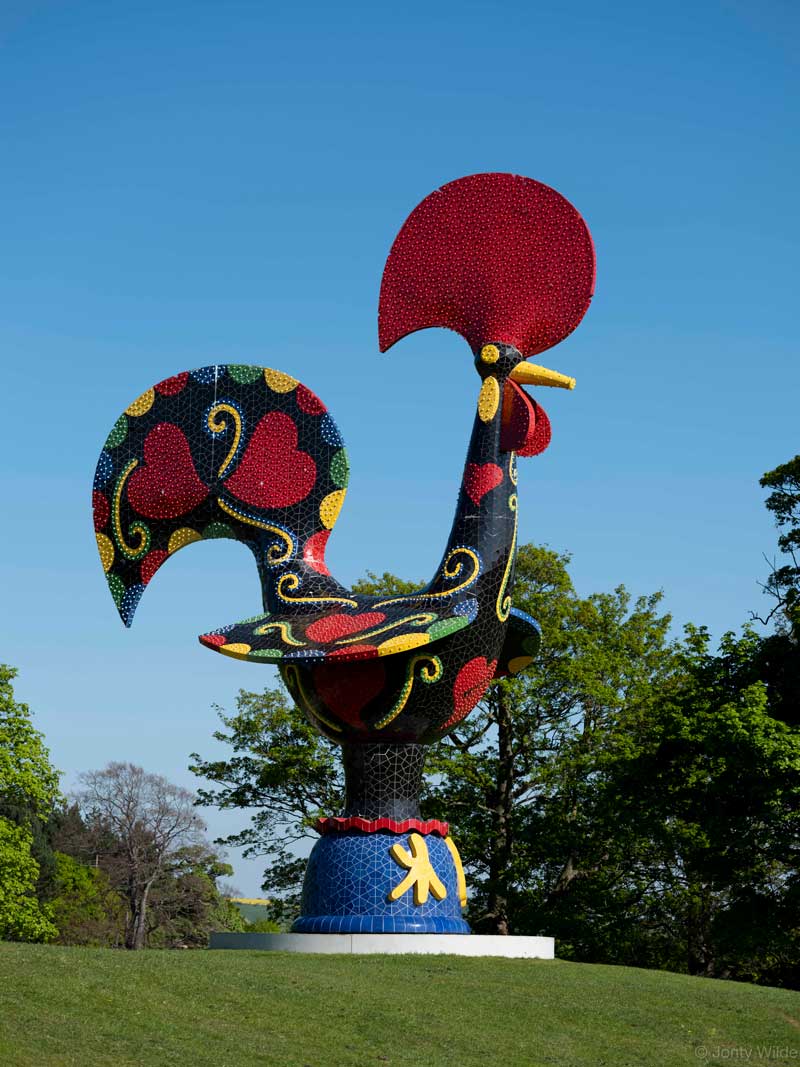 There are also works by prominent West Yorkshire artists including Henry Moore and Barbara Hepworth.
Visiting Yorkshire Sculpture Park
Yorkshire Sculpture Park is in the countryside straddling the border between South Yorkshire and West Yorkshire with the West Yorkshire part of the park falling within the city of Wakefield. It is around 11km (7 miles) southwest of Wakefield city centre.
Its location in the countryside means that it is easiest to visit if you're driving; however, it is also accessible by bus route 96, which runs between Barnsley and Wakefield.
It is relatively expensive as far as outdoor galleries are concerned but the standard of the exhibits is very high and you can easily spend several hours exploring the park.
Coronavirus-related restrictions mean that indoor galleries are currently closed to the public.
Visitor facilities include a restaurant and gift shop inside The Weston, the main visitor centre building.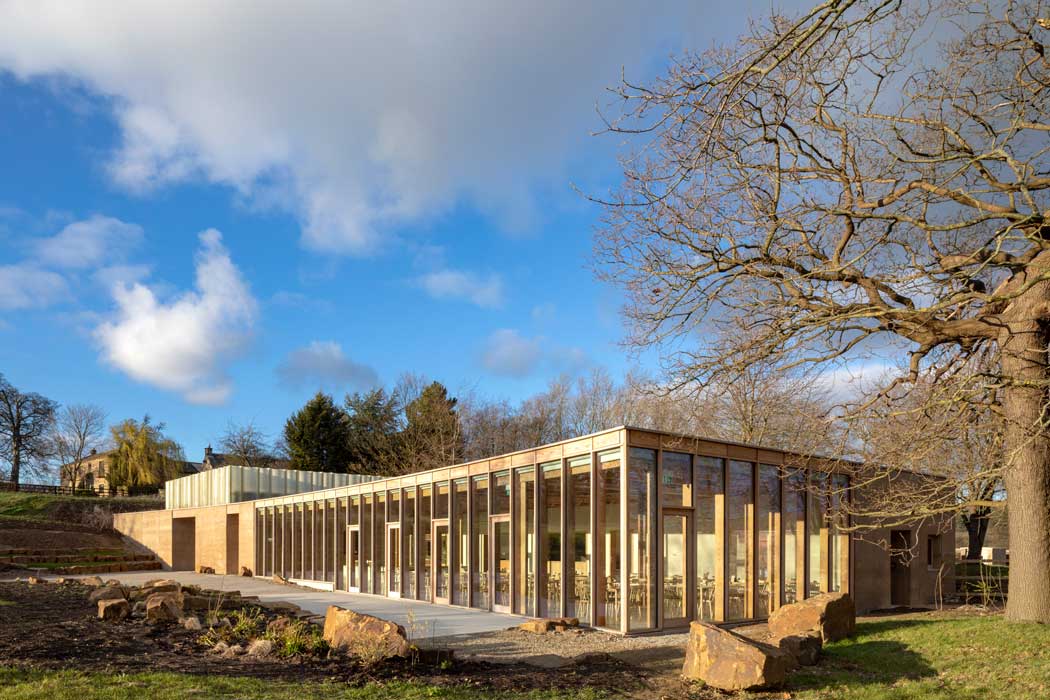 It takes around two hours to walk around the outdoor exhibits at the Yorkshire Sculpture Park, although it can easily be a half-day excursion if you include the indoor galleries, a meal at the restaurant and transport to and from the park.