Manchester has a good public transport network that is comprised of buses, trains and trams. The most useful services for most visitors to the city include the Metrolink tram network and the three free Metroshuttle bus routes in the city centre.
Bus
Manchester has an extensive bus network with many routes terminating at Piccadilly Gardens bus station.
The System One DaySaver ticket costs £5.60 and is good for one day unlimited travel on most buses within Manchester. There are also several slightly cheaper day passes that are restricted to a single bus operator. These include the Arriva Day Saver ticket (£4.40) for travel on Arriva buses, the FirstDay ticket (£4.50) for travel on First buses and the Stagecoach Manchester Dayrider (£4.50) for travel on Stagecoach buses.
The Metroshuttle is a network of three free bus routes that run through Manchester city centre. The three Metroshuttle buses are the most useful bus routes for most visitors to Manchester.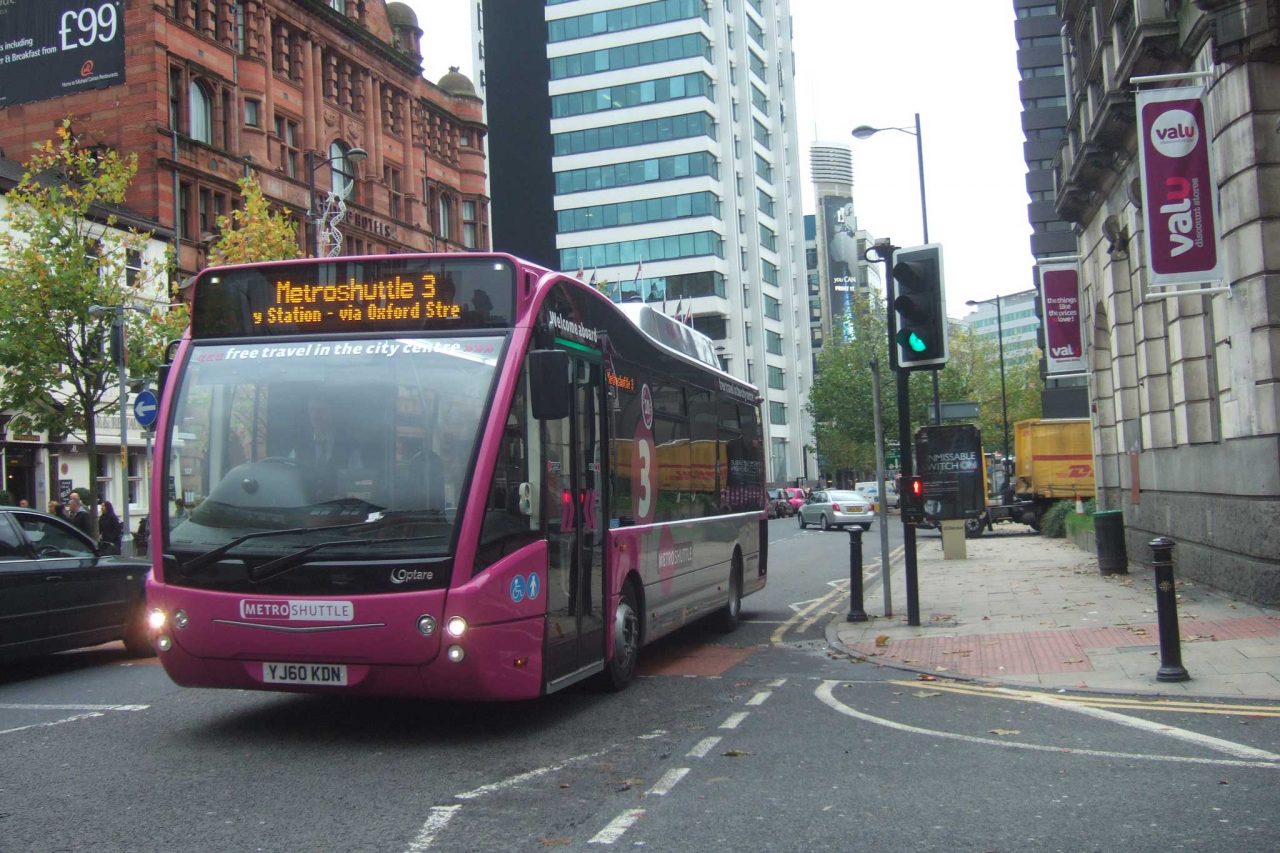 Train
There are 91 stations on Manchester's suburban train system, which many people take to the airport or the Peak District.
The Rail Ranger pass costs £6.80 and is good for off-peak travel on all local train services in Greater Manchester.
Tram
The Metrolink tram network provides good coverage in the city centre and extends out to some suburbs. It is a useful mode of transport for many travellers with nine stops in the city centre including the main railway stations.

Useful tram routes include line 6 to the airport (although it is quicker to catch the train), lines 1 and 2 to Old Trafford cricket ground, lines 3 and 7 to Old Trafford football stadium (for Manchester United), Salford Quays, MediaCityUK and Etihad stadium (for Manchester City). Line 4 connects Manchester Piccadilly and Victoria railway stations.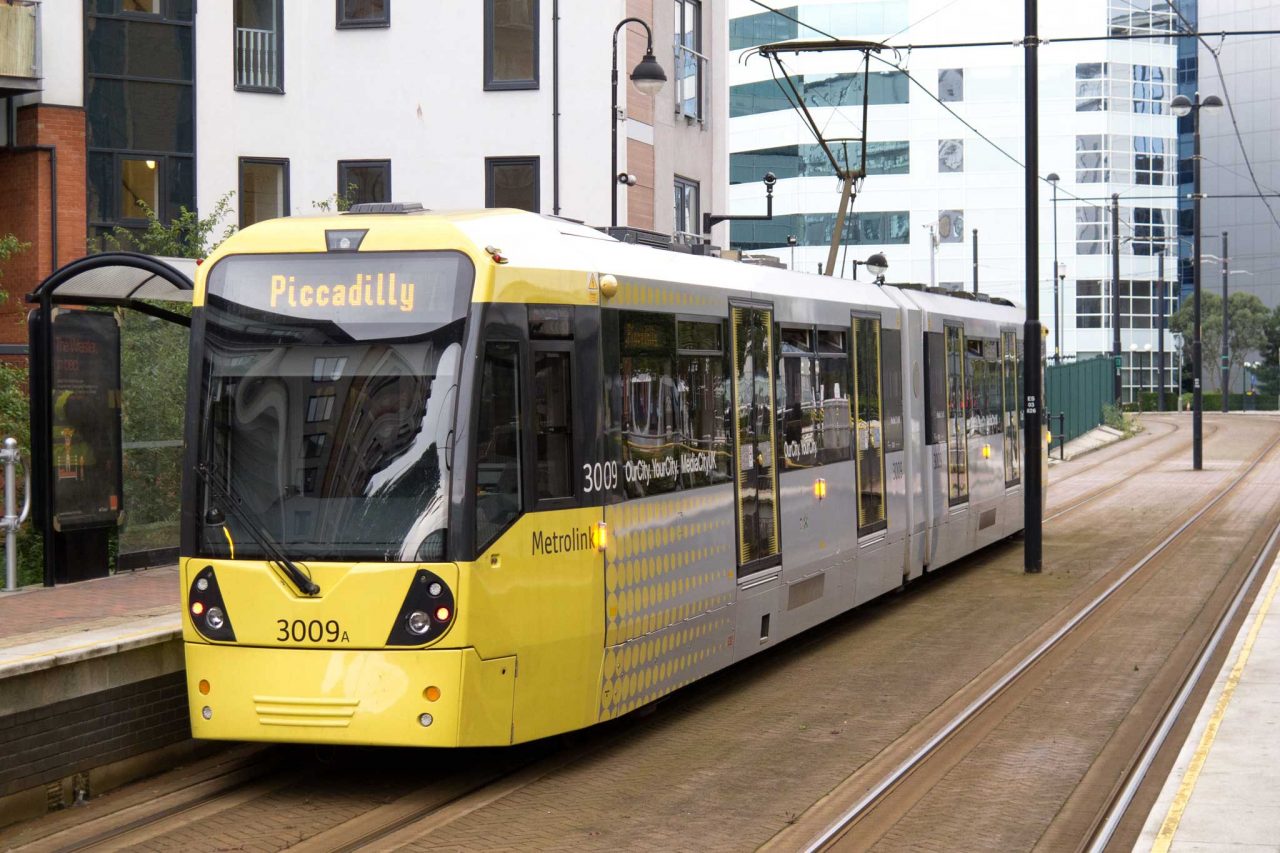 Fares
There are several good value travel passes available that give you unlimited travel on buses, trains and trams.
System One DaySaver
The System One DaySaver is a flexible travel pass that gives you unlimited travel on a combination of buses, trains and trams in the Greater Manchester area. Off-peak passes are valid after 9.30am Mon–Fri and all day on weekends.
| | Peak | Off-peak |
| --- | --- | --- |
| Bus only | £5.60 | - |
| Bus and train | - | £7.30 |
| Train and tram | - | £8.60 |
| Bus, train and tram | - | £9.30 |
Wayfarer
The Wayfarer ticket is similar to the DaySaver but it allows travel beyond the Greater Manchester area allowing you to travel to parts of Cheshire, Derbyshire, Lancashire and Staffordshire. Like the Day Saver, it gives you unlimited travel on buses, trains and trams. It is ideal if you want to make excursions to the Peak District.
The Wayfarer costs £13.50 for one day of unlimited travel.