Sheffield's public transport system is made up of bus, train and tram services.
Sheffield's Supertram has four tram routes covering the main transport corridors in the city. For many visitors to Sheffield, trams are the easiest way to get around although the coverage isn't as extensive as the bus. One-way tram fares start at £1.90 in the city centre and longer journeys cost £2.60.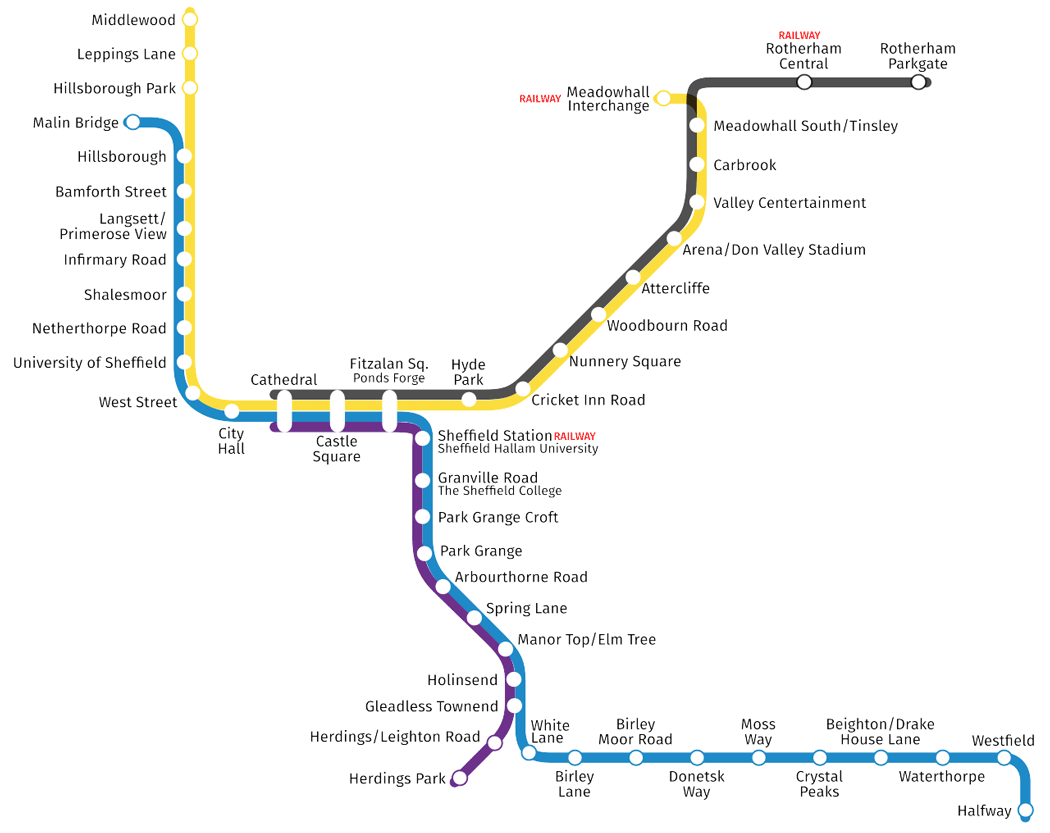 Buses operated by Arriva, First and Stagecoach provide a good bus service in the Sheffield area.
Travel passes
The following travel passes are a good option if you're planning on doing a lot of sightseeing in Sheffield and South Yorkshire:
Silver Dayrider (tram and bus)
This pass costs £4.90 and is good for one day's unlimited Stagecoach bus and tram travel in the South Yorkshire area including the Tram-Train to Rotherham and Parkgate and buses to some places outside South Yorkshire including Chesterfield in Derbyshire and Pontefract and Wakefield in West Yorkshire plus the X10 Stagecoach express service between Barnsley and Haigh.
A seven-day Silver Megarider ticket costs £17 (£16 if you buy it online or on the Stagecoach app).
Gold (tram and bus)
The Gold pass (formerly called the Explorer pass) costs £7.20 and is good for one day's unlimited tram travel plus unlimited use of most Stagecoach buses in South and West Yorkshire plus Derbyshire, Gainsborough and Nottinghamshire. It is not valid on buses in the Glossop area nor is it valid on the Leeds—Hull X62 service.
A seven-day Gold Megarider ticket costs £24 (£23 if you buy it online or on the Stagecoach app).
TravelMaster (tram and bus/bus only)
The TravelMaster CityWide ticket is a one-day pass good for unlimited bus and tram travel throughout the Sheffield area. This ticket costs £5.10 for a one-day ticket or £18.50 (£17.50 if purchased online) for a seven-day ticket.
The TravelMaster tickets work across all bus routes in the Sheffield area, regardless of which company operates it. While the Silver Dayrider and Gold passes are restricted to buses operated by Stagecoach.