The Bristol Bus and Coach Station is located at the northwestern edge of the city centre near the Bearpit (also known as the St James Barton roundabout) with access from Marlborough Street and Cannon Street. It is a large modern bus terminal that is served by local and regional buses as well as long-distance National Express coach services to destinations throughout England and Wales.
The bus station has 19 bays with National Express services using bays one to seven, the Bristol Airport Flyer (route A1) departing from bay eight and bays nine to 19 used for local and regional buses operated by First, ABus and Stagecoach. The station has a ticket office that sells tickets for First buses and National Express coaches, a National Express information desk, a newsagent and a Pumpkin cafe.
More than 20 different National Express routes pass through Bristol with direct coach services to Bath, Birmingham, Blackpool, Bradford, Brighton, Cardiff, Cheltenham, Coventry, Derby, Edinburgh, Exeter, Gatwick Airport, Glasgow, Gloucester, Heathrow Airport, Hull, Leeds, Leicester, Lichfield, Lincoln, London, Manchester, Middlesbrough, Newcastle upon Tyne, Northampton, Nottingham, Oxford, Plymouth, Portsmouth, Rugby, Salisbury, Sheffield, Southampton, Swansea, Torquay, Worcester and York.
Check National Express coaches to and from Bristol
Check prices and availability for National Express coach routes to and from Bristol. Tickets are issued by Omio as a mobile ticket that you can show on your mobile phone.
We may earn a small commission if you purchase a coach or rail ticket after clicking this link.
Most local and regional bus services departing from Bristol Bus and Coach station are operated by First and Stagecoach. Useful regional bus services departing from Bristol include First route X7 Severn Express to Chepstow and Newport in Wales, First routes Y2 and Y5 to Chipping Sodbury (route Y1 also runs between Bristol and Chipping Sodbury but departs from Colston Street rather than the bus station) and Stagecoach route 62 to Gloucester.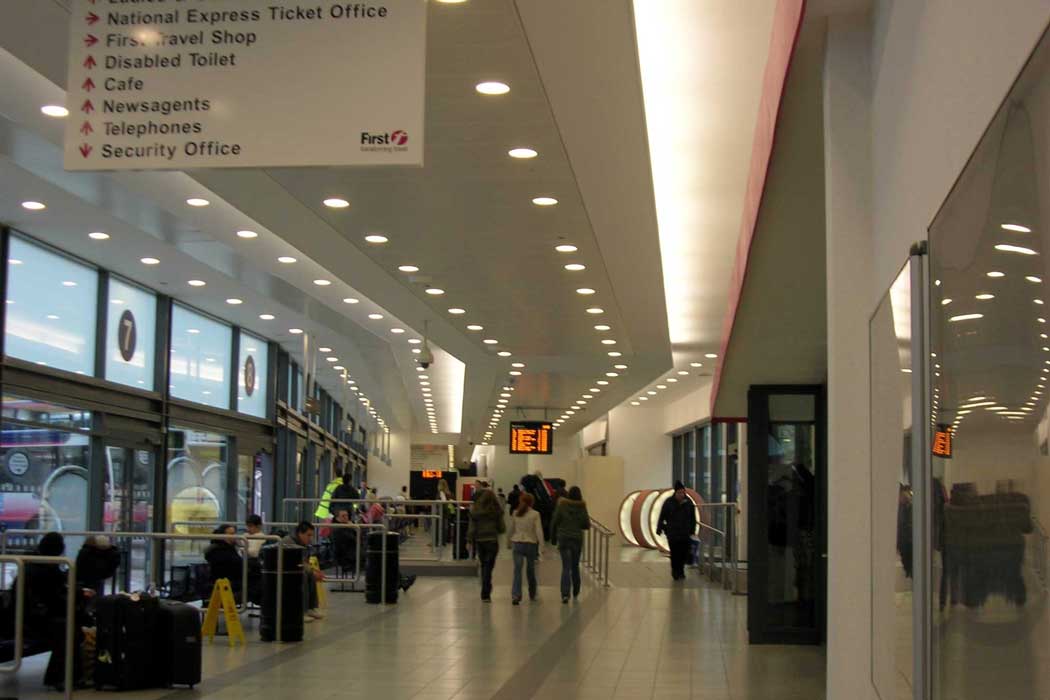 Please note that coaches operated by
Megabus
do not stop at the bus and coach station and use their own
stop on Bond Street in the city centre
, near Blacks.