Bristol Cathedral was built in 1140 as an Augustine monastery and it has been a cathedral since 1542. Its highlights include the English Lady Chapel and the Norman-era chapter house.
Like many cathedrals, it has been expanded over the centuries and while there are parts of the building that date from the 12th century, much of what you see today was rebuilt during the 14th century with the central tower added in the 15th century. The twin towers at the western entrance of the cathedral were not completed until 1888 and the nave also dates from the 19th century.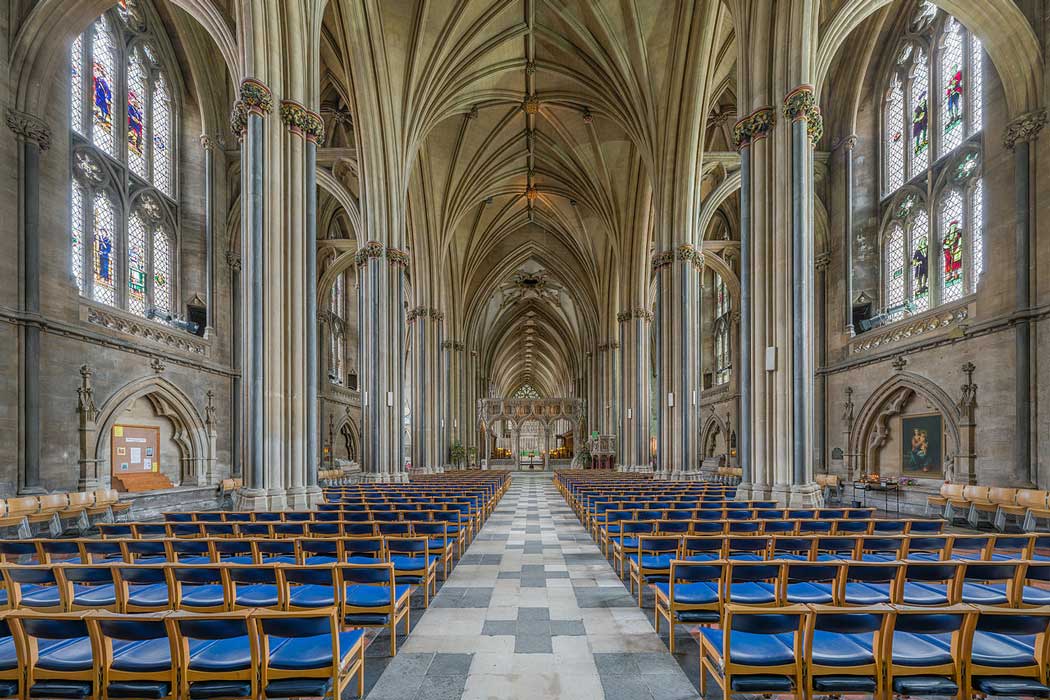 What to see at Bristol Cathedral
The cathedral is a Grade I-listed building that is unique in that it is a hall church (where the aisles are the same height as the choir). Bristol Cathedral is also noted for its vaulted medieval ceiling, which is constructed with three unique vaults.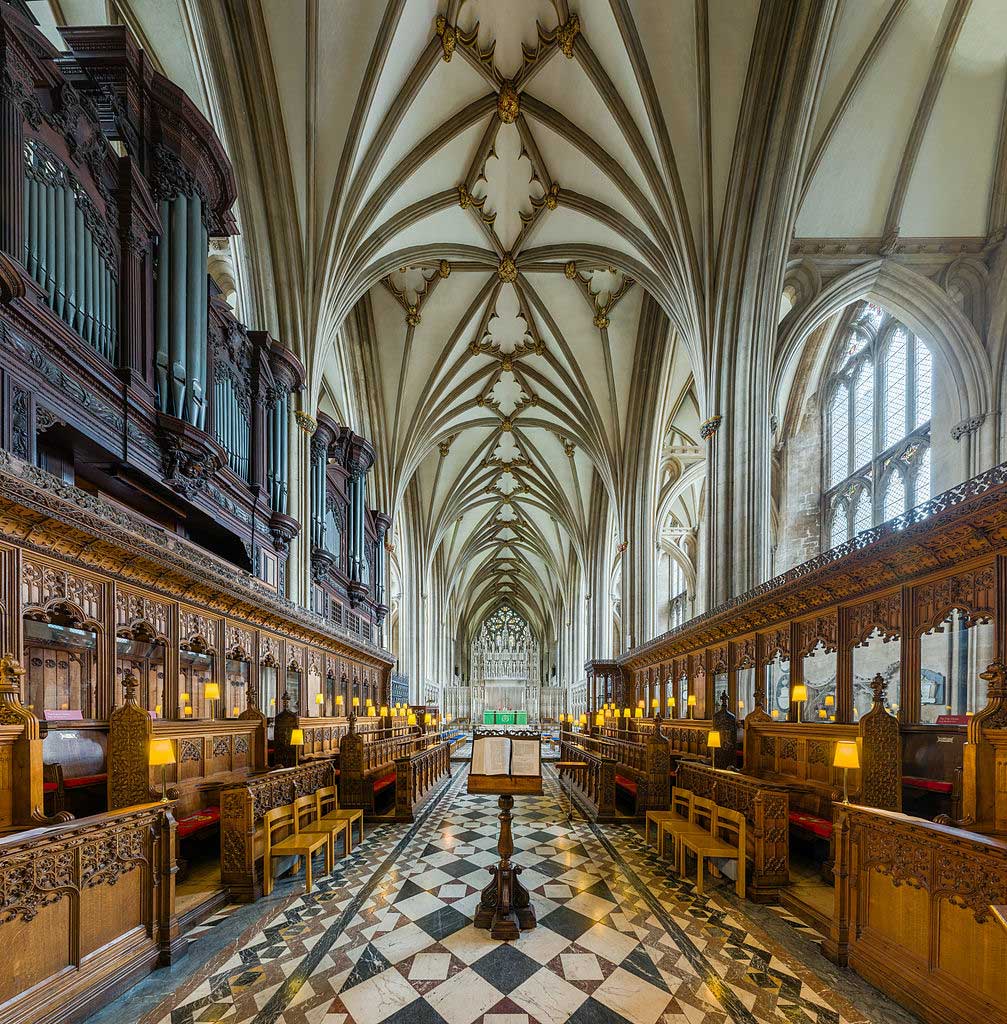 The East Lady Chapel dates mostly from the 13th century and is a great example of architecture from this period. However, most of the stained glass windows are not original as these have been replaced in both the Victorian era and also during repairs made after the Bristol Blitz.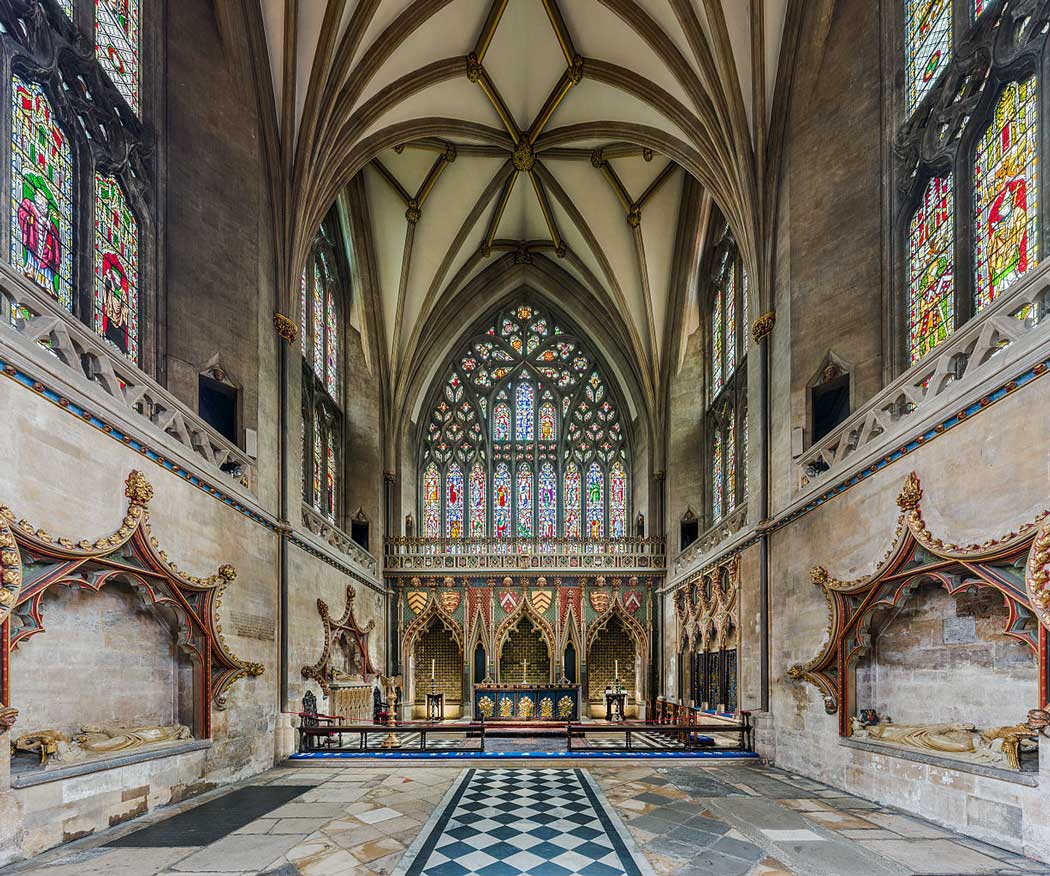 The cathedral's chapter house dates from the late Norman period and it is noted for containing some of the earliest pointed arches in England.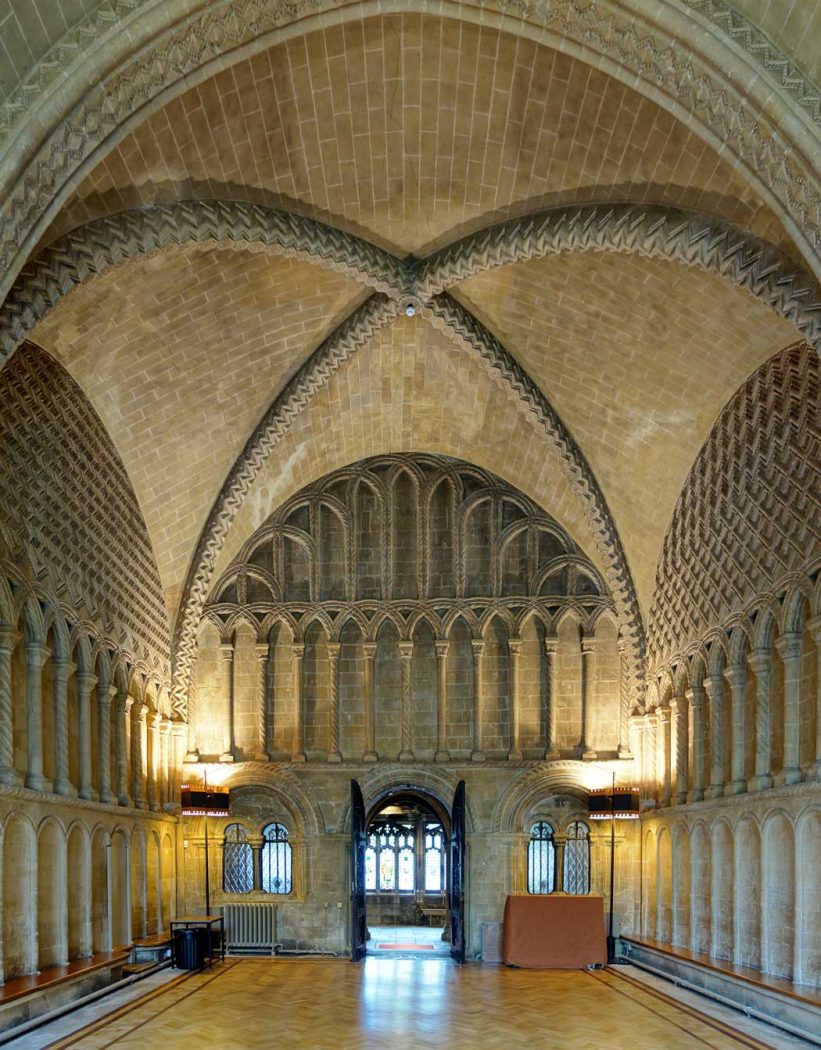 Although Bristol Cathedral lacks the historical significance of many of England's other great cathedrals, it is nonetheless a beautiful building and the lack of other tourists gives it an authenticity that is missing from many other cathedrals elsewhere in the country.
Visiting Bristol Cathedral
Bristol Cathedral is located next to College Green and the Bristol Marriott Royal hotel and it is just north of the attractions at Millennium Square and it is just a short walk west of the Old City.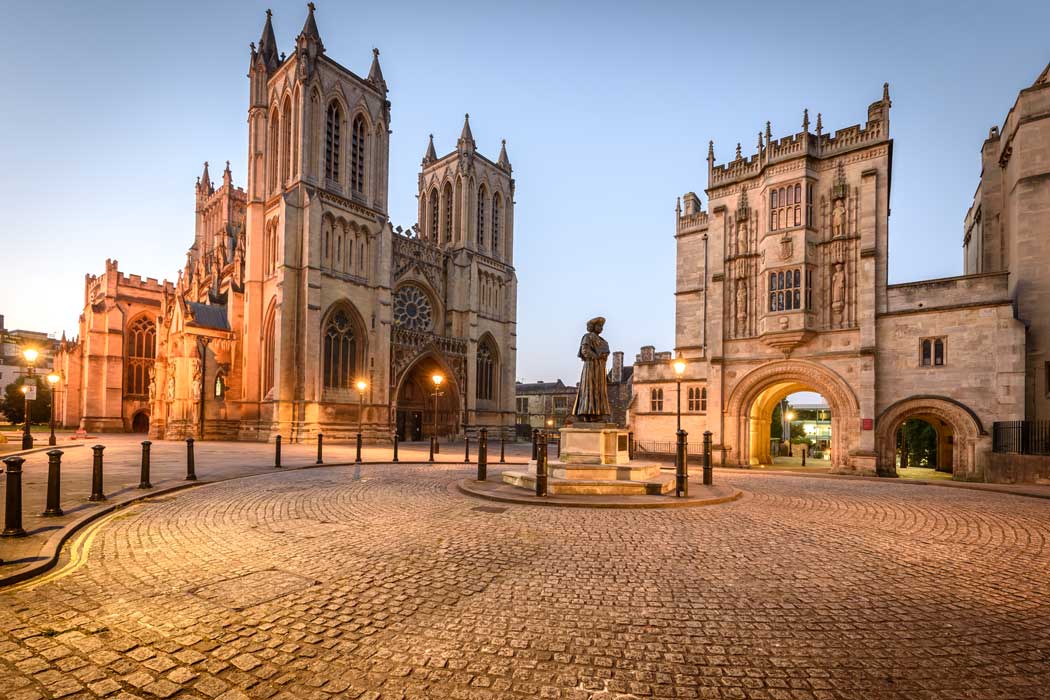 It is free to visit the cathedral and there are no restrictions on photography, except during services and special events (such as choir rehearsals and school events).
Despite much of the cathedral dating from medieval times, many parts of the cathedral are wheelchair accessible including the nave and the cloister entrance. However, access to the cafe and chapter house is limited.
There are a cafe and a small gift shop on site and, like the cathedral itself, these also feel more authentic as they are frequented mostly by regular churchgoers rather than by tourists.
Nearby points of interest include Bristol Aquarium and We The Curious, which are both no more than a five-minute walk from the cathedral and there are several places to stay nearby including the Bristol Marriott Royal, which is next door, as well as ibis Bristol Centre and Travelodge Bristol Central, which are only a five-minute walk away.