The Travelodge Bristol Central hotel is a good value accommodation option that is within close proximity to many of the city's top attractions.
Rooms at the Travelodge Bristol Central are a mix of double and family rooms. All rooms include comfortable king-size beds, a television, a work desk, tea and coffee making facilities and an en suite bathroom with a shower.
This Travelodge also has a business floor, which is supposed to be a quieter environment where business travellers are more likely to get a good night's sleep. The idea is that rowdy guests and families with children are booked into rooms on other floors to maintain the serenity on the business floor. However, the Travelodge Bristol Central hotel has family rooms on the business floor so this may not always work the way that it is intended.
There are also some wheelchair-accessible double/twin rooms available.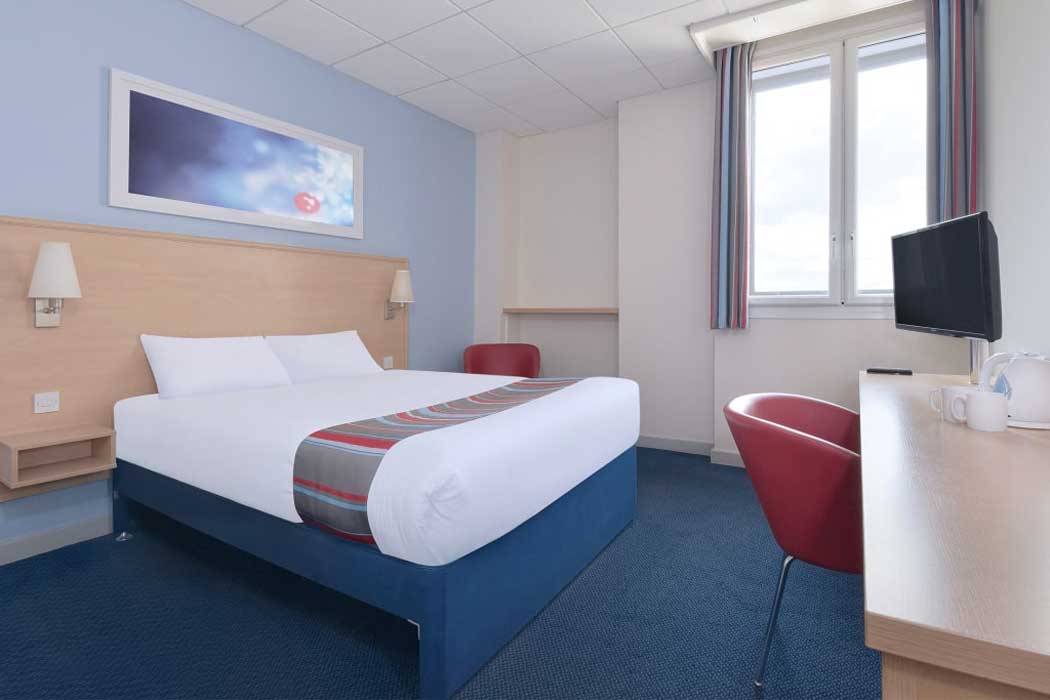 This hotel also has a small bar and restaurant and there are also several other places to eat and drink nearby if you walk a few minutes down to Hannover Quay.
Unlike most other hotels, only your first 30 minutes of Wi-Fi wireless internet is free. If you need more internet you have to pay £3 for 24 hours.
Although this is a budget hotel, prices can fluctuate depending on demand and it can be more expensive staying here during peak periods. In general, this hotel represents good value when compared with hotels closer to the centre of Bristol.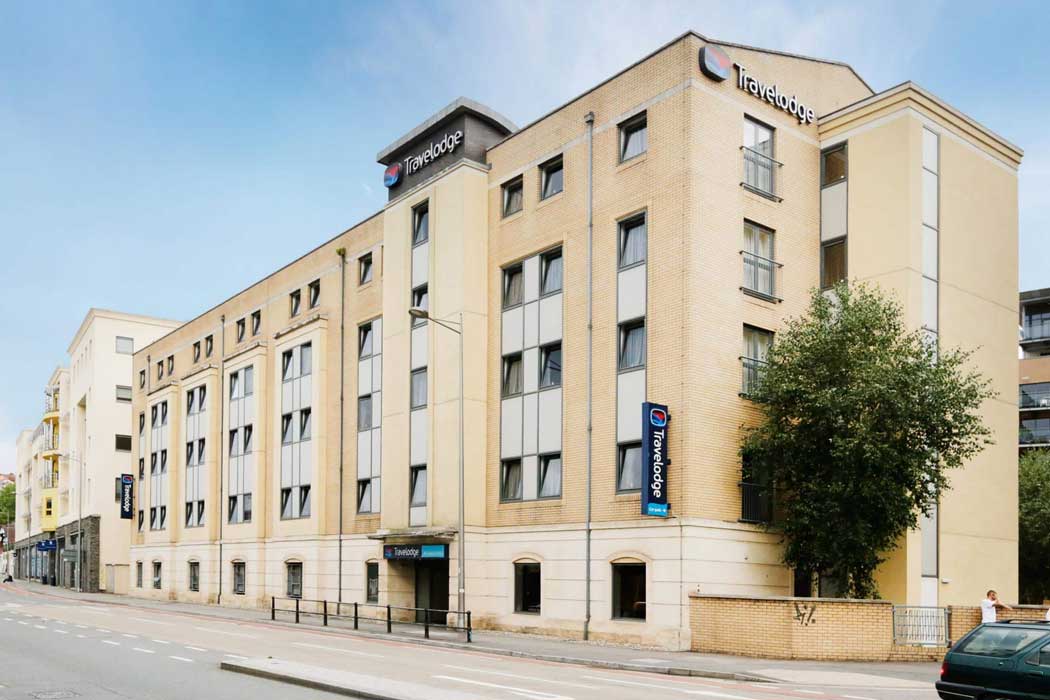 The hotel is on Anchor Road to the west of the city centre in a neighbourhood that is characterised by office buildings and modern blocks of flats. Although the location may not seem particularly central, it is less than a five-minute walk to Bristol Aquarium, Bristol Cathedral and We The Curious and other points of interest within a 10-minute walk include Arnolfini, Cabot Tower, the Georgian House Museum, the Matthew of Bristol, M Shed and Queen Square.
However, the main drawcard of this hotel's location is its close proximity to the SS Great Britain. Although it takes 20 minutes to walk to the SS Great Britain from the Travelodge Bristol Central, it is only a three-minute walk to Hannover Quay where you can catch the cross-harbour ferry (£1 each way) to the SS Great Britain.
Hannover Quay is also where you can find a cluster of bars, cafes and restaurants, most of which have a lovely harbourside setting.
There are 78 car parking spaces at the hotel but it costs £12 per night to park here.
There are over 500 Travelodge hotels in the United Kingdom. Travelodges in Great Britain, Ireland and Spain are a separate business to the Travelodge hotels that operate in Canada and the USA (which are run by Wyndham) and the Travelodge hotel chain in Australia and New Zealand (which is part of TFE Hotels). Although all Travelodge hotels worldwide serve the same 'quality budget' end of the market, if you're used to Travelodge hotels in Australia, New Zealand or North America their hotels in the UK may be a little different to what you are used to.
Check prices and availability for Travelodge Bristol Central
Check prices and availability for the Travelodge Bristol Central hotel in Bristol.
We may earn a small commission if you book your hotel after clicking this link.