Cabot Tower was built in 1897 to commemorate the 400th anniversary of the discovery of North America by John Cabot, who set sail on his voyage to Newfoundland from Bristol in 1497.
The tower, which is built from red sandstone and Bath Stone, was closed for repairs for four years from 2007 until 2011.
A light at the top of the tower flashes "Cabot Tower, Brandon Hill, Bristol" in Morse code.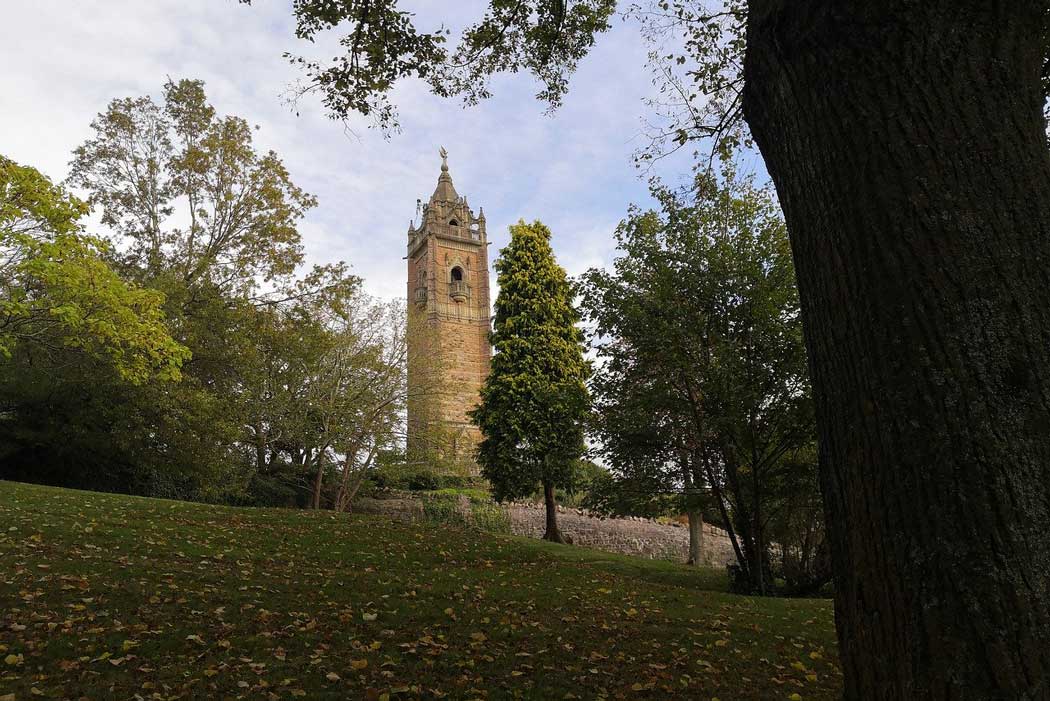 What to see at Cabot Tower
The main attraction of Cabot Tower is the spectacular view that awaits after you have completed the climb to the top.
Although 32m (105 ft) may not sound particularly impressive, the tower was built in the 19th century and its position on Brandon Hill offers spectacular views of the city.
The tower has two viewing areas. The upper viewing area is the main attraction and the lower viewing area serves mostly as a rest stop on the climb or down the tower.
Visiting Cabot Tower
Cabot Tower is located at the northern end of Brandon Hill Park not far from Park Row. From here it is around a 15–20-minute walk into the city centre.
Nearby points of interest include the Georgian House Museum, Bristol Museum and Art Gallery, the Royal West of England Academy (RWA) and the Red Lodge Museum, which are all under a 10-minute walk from the tower.
Unlike many other observation towers, there is no charge to climb the Cabot Tower.
The climb to the top is via a narrow staircase that is comprised of 110 steps. The interior of the tower is dark so it is a good idea to bring along a torch.
Most people spend between 30 and 45 minutes visiting Cabot Tower.