Arnolfini is a gallery and arts centre that includes exhibition and performance spaces as well as a cinema and cafe bar.
Arnolfini was founded in 1961 and was initially located in Clifton before moving to Queen Square in the 1970s. In 1975 it moved to its present location at Bush House on the Bristol waterfront.
The gallery is named after the 1434 Jan van Eyck painting, The Arnolfini Portrait, which can be seen at the National Gallery in London.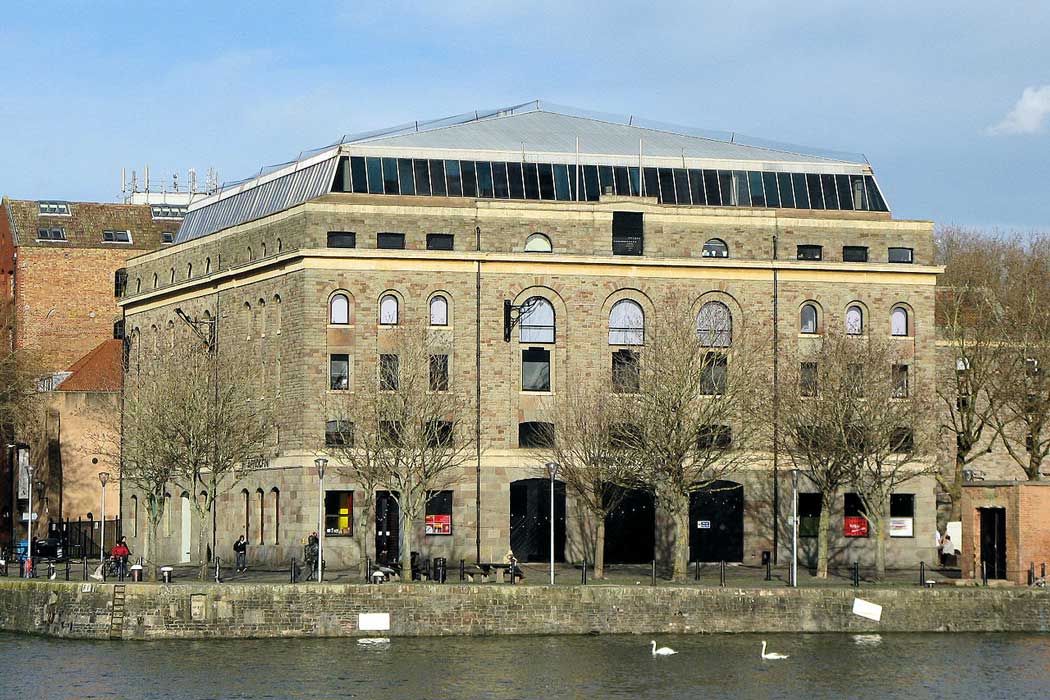 What to see at Arnolfini
There are three floors of exhibition space at Arnolfini that are host to a programme of temporary exhibitions. For the most part, exhibitions here tend to be on the avant-garde end of contemporary art.
Current and upcoming exhibitions at Arnolfini include:
City Fellows
City Fellows is a programme of exhibitions and performance art co-created by the people of Bristol that address the city's history and culture.
Angelica Mesiti: Assembly
Assembly is a video installation, running 18 January–26 April 2020, by the Australian Venice Biennale artist Angelica Mesiti that runs consecutively on three screens.
Visiting Arnolfini
Arnolfini is located on the waterfront, just a short two-minute walk from Queen Square and less than a 10-minute walk from the city centre. There are several points of interest nearby including Bristol Aquarium and We the Curious, which are both a three-minute walk away and Bristol Cathedral, M Shed and the Matthew of Bristol, which are all under a five-minute walk from the gallery.
Although it is not on par with art galleries elsewhere in the country, admission to Arnolfini is free of charge so there is no reason not to pop in for a quick look.
The Arnolfini complex is home to an excellent bookshop with a primary focus on art and design as well as a large cafe that overlooks the historic harbour.
If you have an interest in modern art you could spend between one and two hours here.