Bristol Ferry Boats operates a ferry service connecting various points of interest around Bristol Harbour. The Bristol Harbour Ferry is a great way to see the city from a unique perspective and it is the best way to get to some of the city's most popular maritime-themed attractions.
The ferry boat fleet consists of five distinctive yellow and blue boats. Some of the boats are open-air and others are enclosed and it is a great outing for the whole family.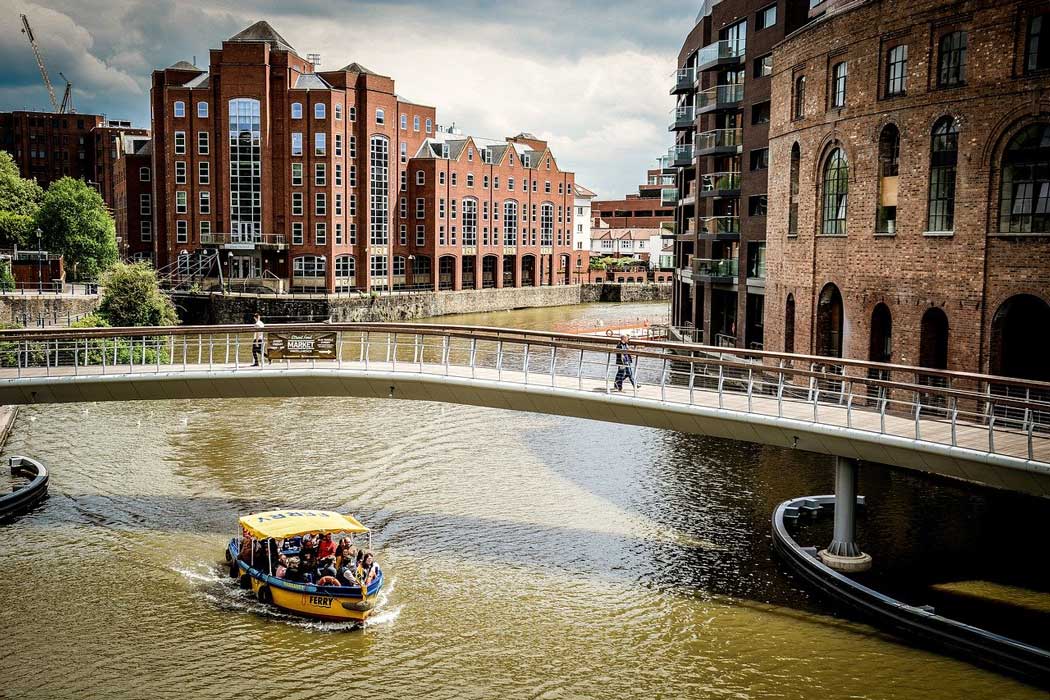 Riding the Bristol Harbour Ferry
The ferry runs a circular route around Bristol Harbour with services running every 40 minutes and it takes 80 minutes to make the complete journey. The route links Temple Meads railway station with the Hotwells neighbourhood and it includes several points of interest including the SS Great Britain.

A single ticket costs between £2 and £5 depending on the distance travelled. The £7 one-day ticket is generally the best option for most people, however, if you're not planning on doing the full circuit, the £3 fare to travel between Temple Meads station and the city centre is a great deal and a lovely alternative to catching a bus or taxi.
One-way fares can only be paid in cash, although you can book an all-day ticket online.
Ferries operate 10.20am–5pm every day except Good Friday and Christmas Day.
While we generally advise against hop-on-hop-off bus tours as overpriced tourist traps, this hop-on-hop-off waterbus is a different thing altogether as it is a pleasant harbour cruise that makes a unique travel experience that is actually cheaper than most hop-on-hop-off bus tours.
The Cross-Harbour Ferry
The Cross-Harbour Ferry is another ferry service in Bristol, which runs an on-demand shuttle service linking the SS Great Britain with Hannover Quay. The fare is only £1 and it is a great option for visitors to the SS Great Britain who want to pop over to the other side of the harbour for a better choice of places to eat and drink.