The Fleet Air Arm Museum is home to one of Europe's largest collections of military and civilian aircraft, although its main focus is on British naval aviation.
What to see at the Fleet Air Arm Museum
The Fleet Air Arm Museum is a relatively large museum with Europe's largest naval aviation display. Its four exhibition halls contain historic aircraft from the First World War to the present day.
Hall One
Hall One features displays depicting the development of naval aviation from the days of fabric-covered biplanes to modern-day fighter jets and helicopters. Exhibits in Hall 1 include a replica of the Short S.27 (which made the first takeoff from a moving ship in 1912), a Sopwith Baby, a Supermarine Walrus and several locally produced aircraft including a Short 184, Westland Dragonfly, Westland Lynx, Westland Wessex and Westland Sea King helicopters, which were all produced in Yeovil.
Hall Two
Hall Two focuses mainly on aircraft used in the Second World War and it includes a kamikaze exhibit and a number of American, British, Japanese and Russian aircraft. This hall also has a couple of aircraft from the Korean War plus a display chronicling the history of aircraft carrier design.
Hall Three
This hall is designed as a replica of the deck of the fleet carrier HMS Ark Royal including displays of the aircraft that would have been in service during the 1970s.
Hall Four
The fourth exhibition hall features several ground-breaking examples of aircraft design including the BAC 221, an early prototype in the development of the Concord that evolved from the Fairey Delta 2, as well as the first British-built Concorde.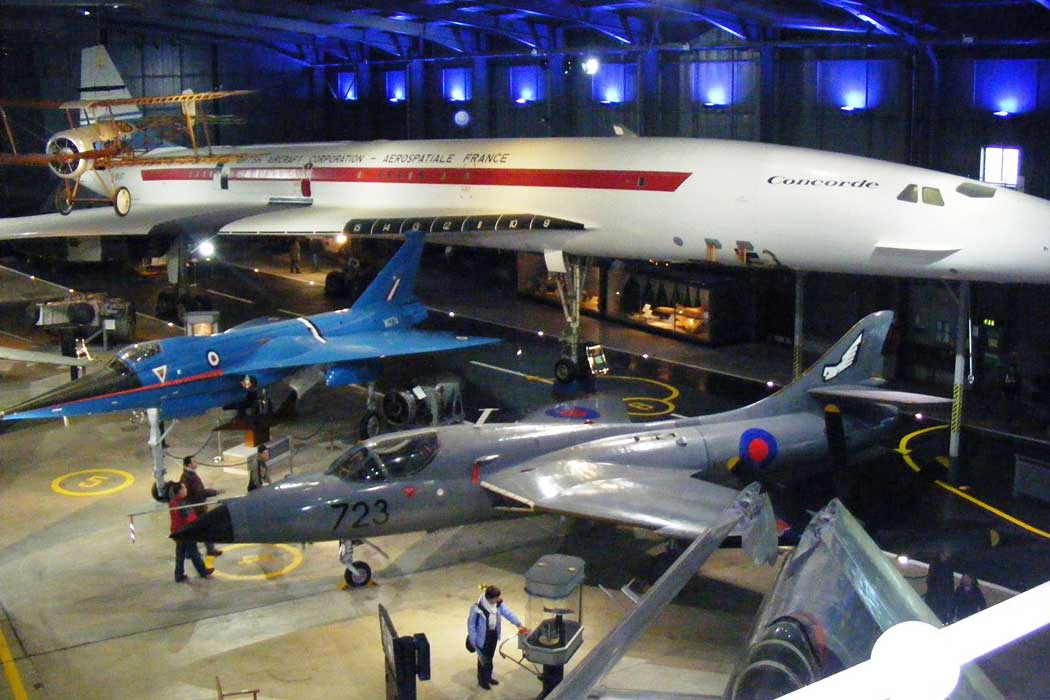 Visiting the Fleet Air Arm Museum
The Fleet Air Arm Museum is located at RNAS Yeovilton airfield, 11km (7 miles north of Yeovil. Because of its rural location, this museum is easiest to visit if you're driving and local bus services are so infrequent that it is not even worth considering visiting by public transport.
It is open Wednesday to Sunday (closed on Mondays and Tuesdays).
At £19, it is a fairly expensive museum to visit; however, it is cheaper if you book online in advance and there is a lot to see here so you do get a lot for your money.
The museum has a couple of places to eat including Warnefords Tea Room, next to Hall One, as well as the Swordfish Restaurant outside the main entrance. There is also a picnic area outside the museum.
The Swordfish Restaurant is temporarily closed.
It is a large museum with a lot to see and you can easily spend over three hours here.
If you enjoyed the Fleet Air Arm Museum you may also want to visit the Helicopter Museum in Weston-super-Mare, Aerospace Bristol, the Boscombe Down Aviation Collection near Salisbury, the Royal Air Force Museum in North London and the Yorkshire Air Museum near York.