The three-star Holiday Inn Express hotel at Manchester Airport is one of a cluster of hotels at the extreme western edge of the airport, around 2.4km (1½ miles) from the terminal buildings.
The four-storey hotel has 199 guest bedrooms. Rooms feature comfortable beds, a flat-screen television, a work desk, tea and coffee making facilities and en suite bathrooms.
Twelve of the rooms are wheelchair-accessible.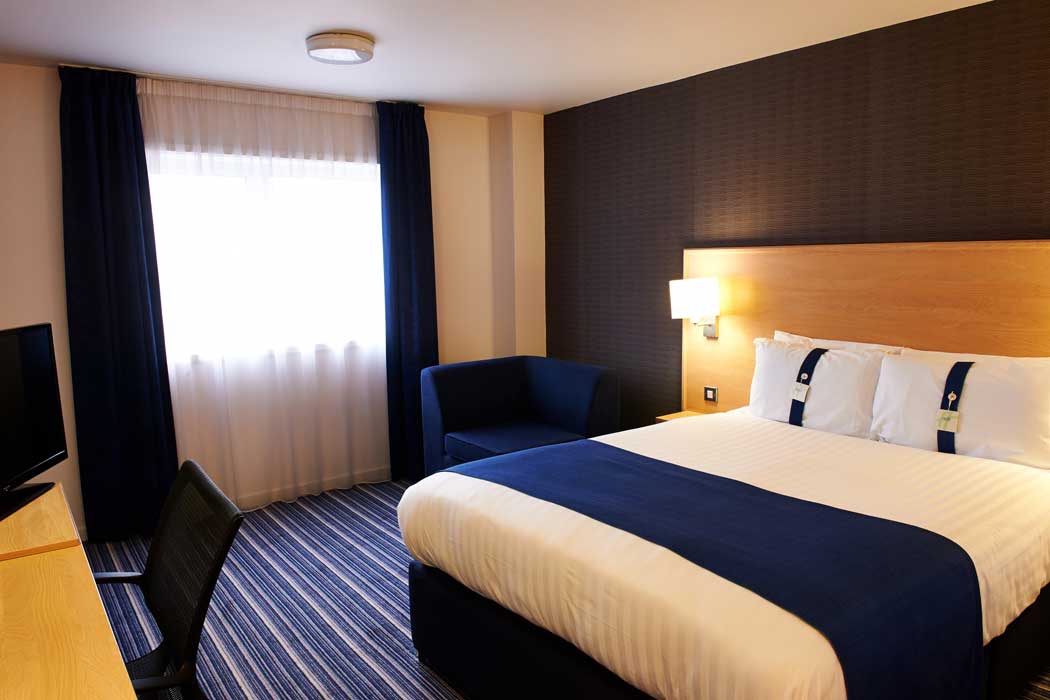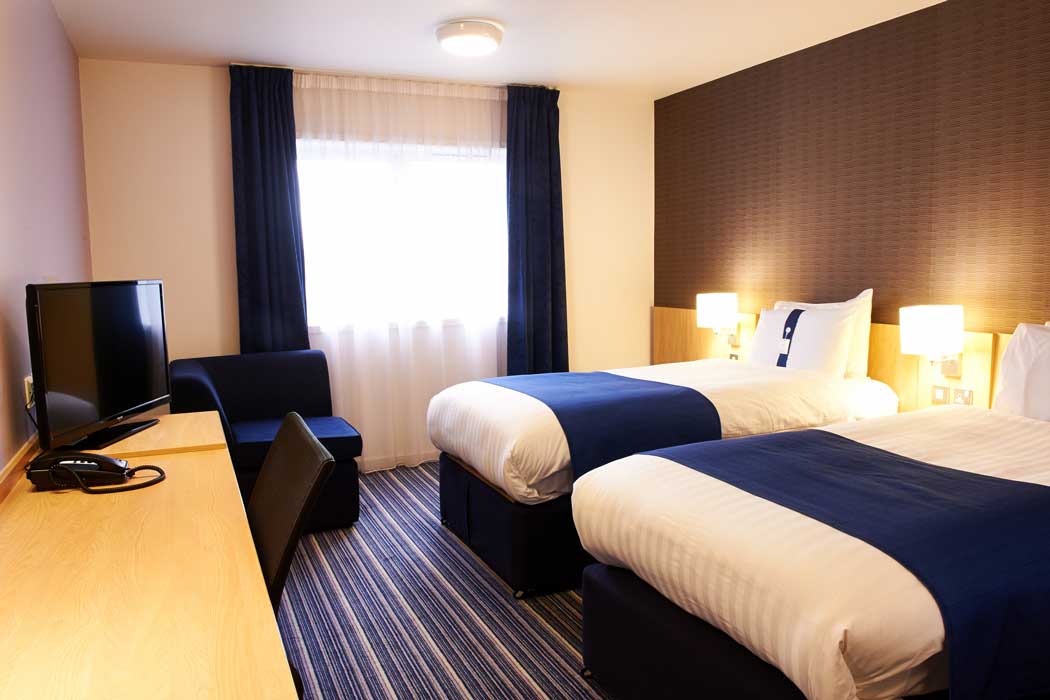 Free Wi-Fi wireless internet access is available throughout the hotel and an Express Start breakfast is included in all room rates.
The Great Room dining area on the ground floor is where breakfast is served each morning. It is a clean and bright space for breakfast and there is a waterfront terrace that is a pleasant spot for a drink on a summer day.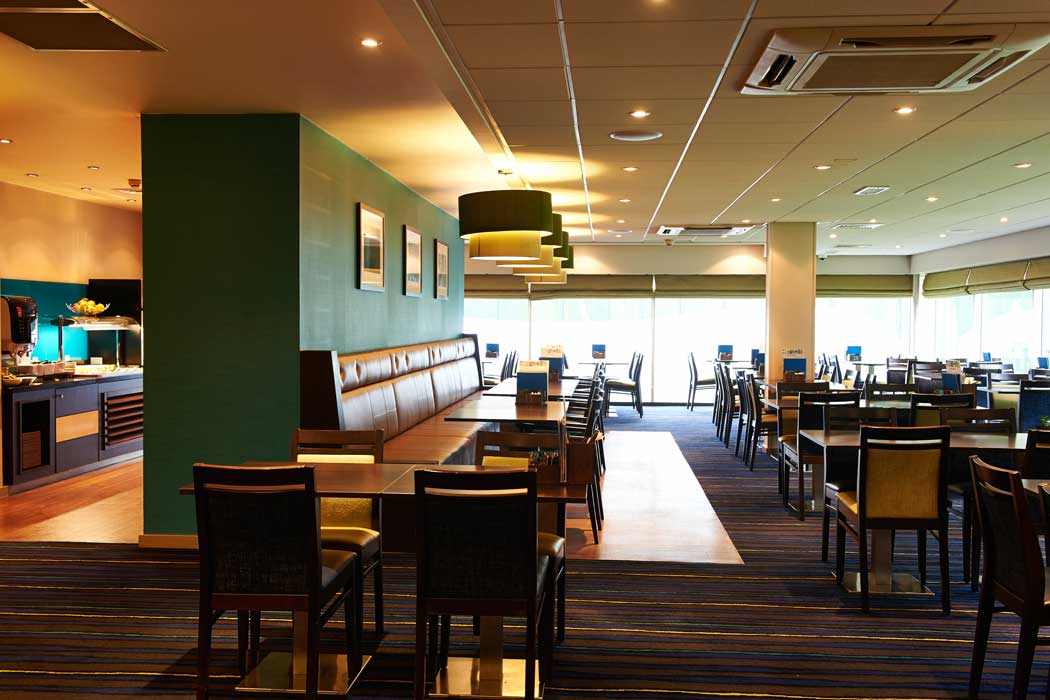 Like other Holiday Inn Express hotels, it is a clean modern hotel with a high standard of accommodation but without the extra amenities that you would find in a higher-rated hotel. Holiday Inn Express hotels are usually slightly nicer than other hotels catering to the same market, such as ibis, Premier Inn and Travelodge, although Holiday Inn Express also tends to be more expensive than other hotels in the same category.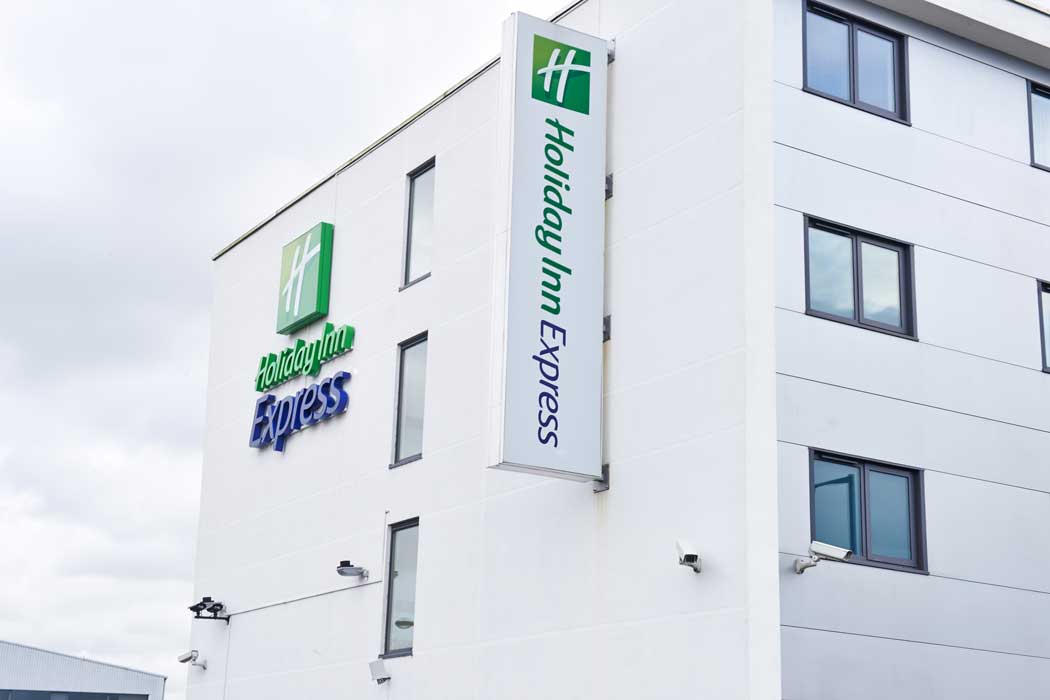 There is nothing of interest in the immediate vicinity although you can walk to the airport terminal in half an hour. A shuttle bus runs to the airport terminal for £3 per person and some people take a taxi to the airport terminal (around £6) although you can walk 10 minutes to the closest bus stop where you can catch local bus routes 19, 288 and 330. Alternately walk to the long stay car park and then take a free shuttle bus to your terminal.
Car parking is available but it costs £10 per day.
Check prices and availability for Holiday Inn Express Manchester Airport
Check prices and availability on Expedia for the Holiday Inn Express Manchester Airport hotel near Manchester Airport.
We may earn a small commission if you book your hotel after clicking this link.