Leeds Corn Exchange is an iconic Victorian-era building in the centre of Leeds that has been reimagined as a boutique shopping centre for independent retailers.
It was designed by Cuthbert Brodrick, who also designed Leeds Town Hall and its design was inspired by the Bourse de Commerce in Paris.
Like other corn exchanges elsewhere in the United Kingdom, the Leeds Corn Exchange was originally set up as a place for farmers and merchants to trade grain. It operated in this role from 1864 until as recently as 1980.
After it ceased operating as a corn exchange in 1980, the building went through several transformations and it was used as a concert hall before opening as a shopping centre in 1990. It was most recently refurbished in 2007 and it now has a much stronger focus on independent traders.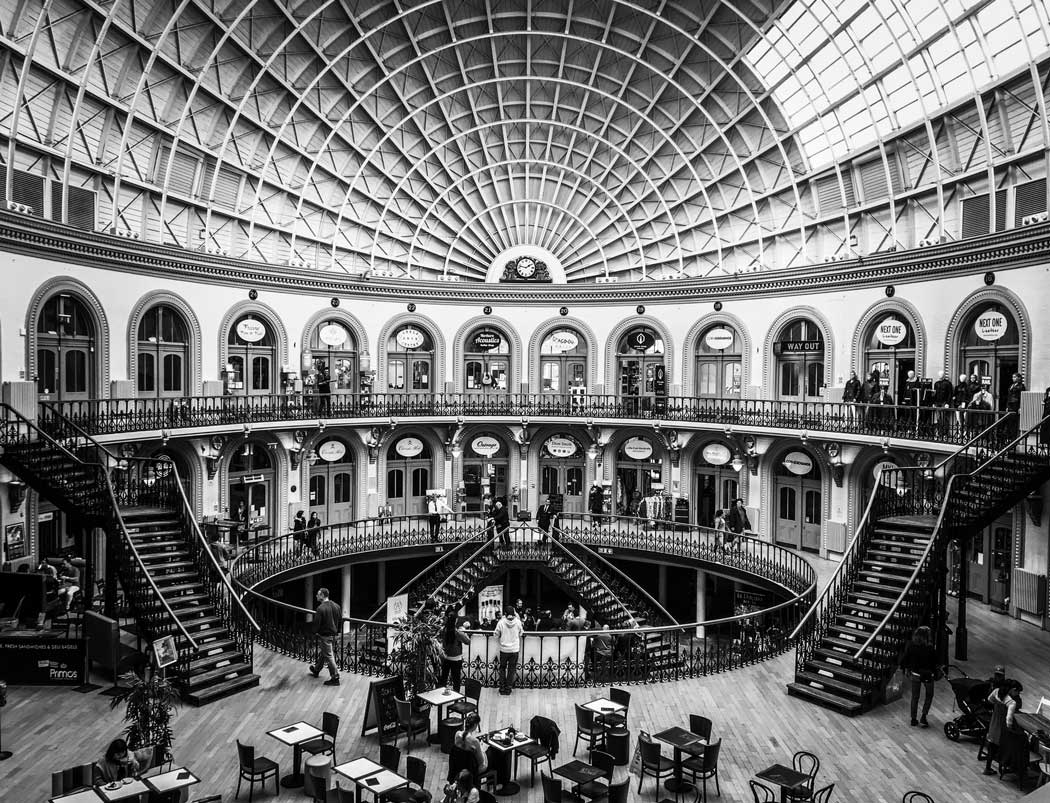 What to see at the Leeds Corn Exchange
The building's unique architecture is the main reason that people visit the Corn Exchange and the unique collection of independent retailers ensures that people keep coming back.
Despite dating from 1863, the Grade I-listed building has a somewhat futuristic feel to it. Once you step inside you are treated to a bright airy space with a grand domed ceiling.
As far as shopping centres go, it is a relatively small one with only 30 independent shops and food outlets. However, they are interesting shops that offer something unique that you wouldn't normally find on a regular high street.
Visiting the Leeds Corn Exchange
The Leeds Corn Exchange is in the southeastern corner of the city centre. It is close to many of Leeds other retail centres with Leeds Kirkgate Market only a one-minute walk away and the Trinity Leeds and Victoria Leeds shopping centres each a three-minute walk away. It is only a two-minute walk from Briggate, Leeds' main shopping street.
The Corn Exchange is fully wheelchair accessible. Wheelchair access is available through the front entrance ramp and there is lift access to all floors.