Leeds Kirkgate Market is one of Europe's largest indoor markets. The market has 800 stalls and in 1884 Michael Marks and Thomas Spencer opened a stall at the market that grew to become the department store chain, Mark & Spencer.
The market opened in 1822 as an open-air market and covered sections were added between 1850 and 1875. A major renovation took place between 1901 and 1904, which added the market's ornate 1904 Hall.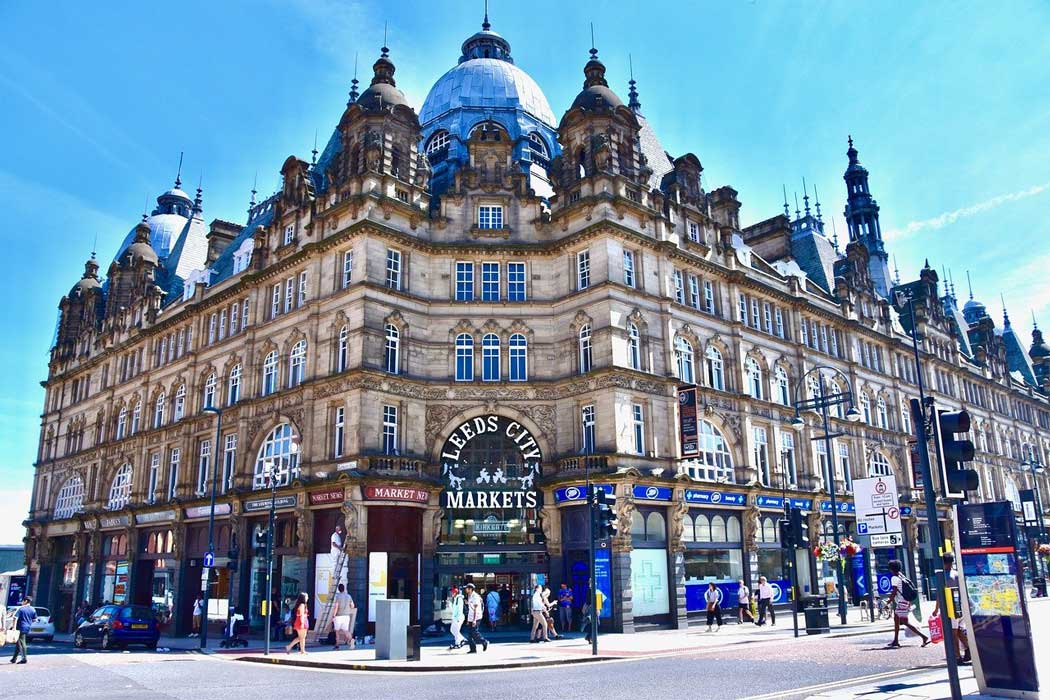 What to see at Leeds Kirkgate Market
The market is comprised of a number of buildings, which are named after the year that they opened. The oldest is the 1875 Hall, which includes butchers and fishmongers, the 1904 Hall is the most ornate, featuring a glass roof and a balcony running around the perimeter of the hall and the newer 1976 and 1981 Halls replace part of the market that was destroyed by a fire in 1975. There is also an open-air section of the market that is accessible via the 1976 and 1981 Halls.
There is a wide variety of merchandise available from the market including fresh fruit and vegetables, meat, smallgoods, ready-to-eat food and also crafts, clothing and electrical goods.
Although the original Marks & Spencer moved out of the market in 1904, in 2012 the company reopened the original stall by the Centenary Clock that marks the company's first 100 years. You can discover more about the history of Marks & Spencer at the M&S Company Archive in the Michael Marks Building at the University of Leeds.
It is an interesting place to wander around and it is worth popping in for a look, and a bite to eat, if you are wandering through this part of the city.
Tours of Leeds Kirkgate Market
One-hour walking tours of the market take place on a semi-regular basis. These tours depart from the M&S Centenary Clock in the 1904 Hall and highlight the market's heritage aspect. These tours are free but they must be booked in advance online.
Visiting Leeds Kirkgate Market
Leeds Kirkgate Market is at the eastern end of the city centre, not far from the Leeds City bus station. It is also close to other retail centres including the Corn Exchange, Victoria Quarter and the Arcades, Briggate and Victoria Gate, which are all within a three-minute walk of the market and Trinity Leeds is just a couple of minutes farther away.
Admission is free and it is open Monday to Saturday.