The Shipley Glen Tramway is Britain's oldest working funicular railway. It is a heritage funicular tramway that is a fun activity that is easily accessible from Saltaire.
Shipley Glen is a wooded valley in Baildon just north of the River Aire from Saltaire, which was a popular leisure destination around the turn of the 20th century. In its heyday, Shipley Glen featured a wooden toboggan ride and a large fairground among other attractions and the Shipley Glen Tramway was built in 1895 to ease access to the site. While the other attractions have long closed down, the tramway continues to operate by volunteers as a heritage railway.
It is a very short railway with a track length of only 400m (440 yards) and it is a quick ride even if it doesn't reach its maximum speed of just 12km/h (7½ mph).
It is a great activity if you love old railways or if you're travelling with young children.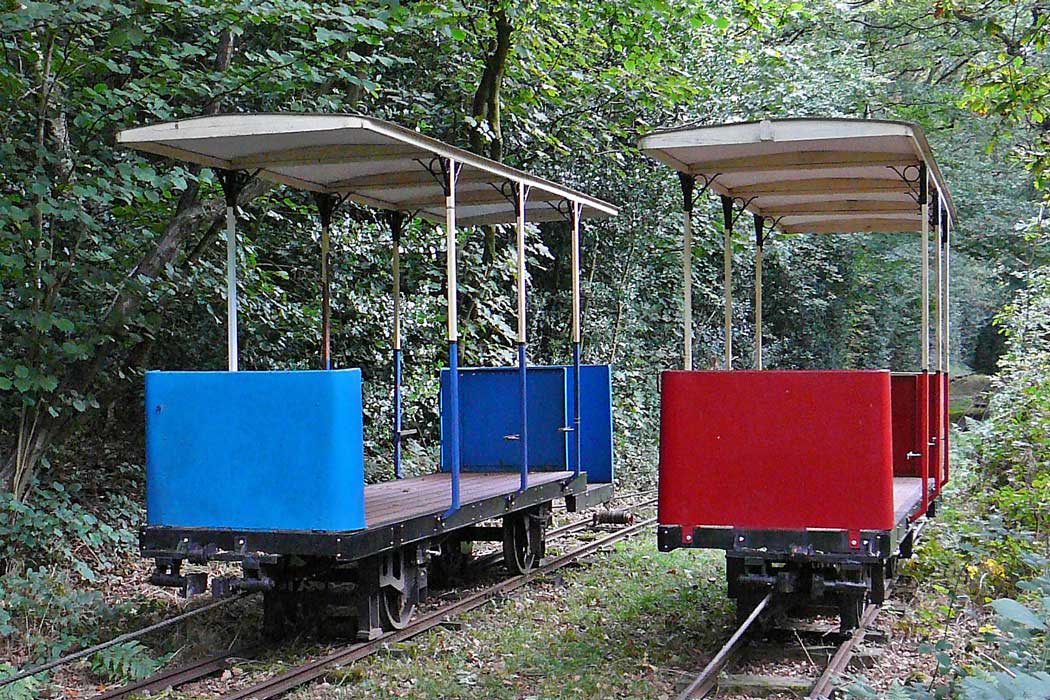 Riding the Shipley Glen Tramway
The lower tramway station is only 200m from Salts Mill and Saltaire railway station. It is a pleasant seven-minute walk passing through Roberts Park and crossing both the Leeds and Liverpool Canal and the River Aire.
The tramway operates on Saturdays and Sundays. Trams run continuously during opening hours.
Fares are reasonable, as you would expect for such a short journey, and it is generally worth paying a little extra for a day rover ticket that gives you unlimited rides.