Megabus coach services connect Swindon with Bristol, Cheltenham, Gloucester, Hereford and London and there are also direct services to Heathrow and Gatwick airports.
These services include the M7/M10 that stops in Swindon en route between London and Aberystwyth (with stops in Cardiff and Swansea), the M14 that goes to Cheltenham and Gloucester and the M25 service, which stops in Swindon on the route that connects Bristol and Cardiff with Heathrow and Gatwick Airports.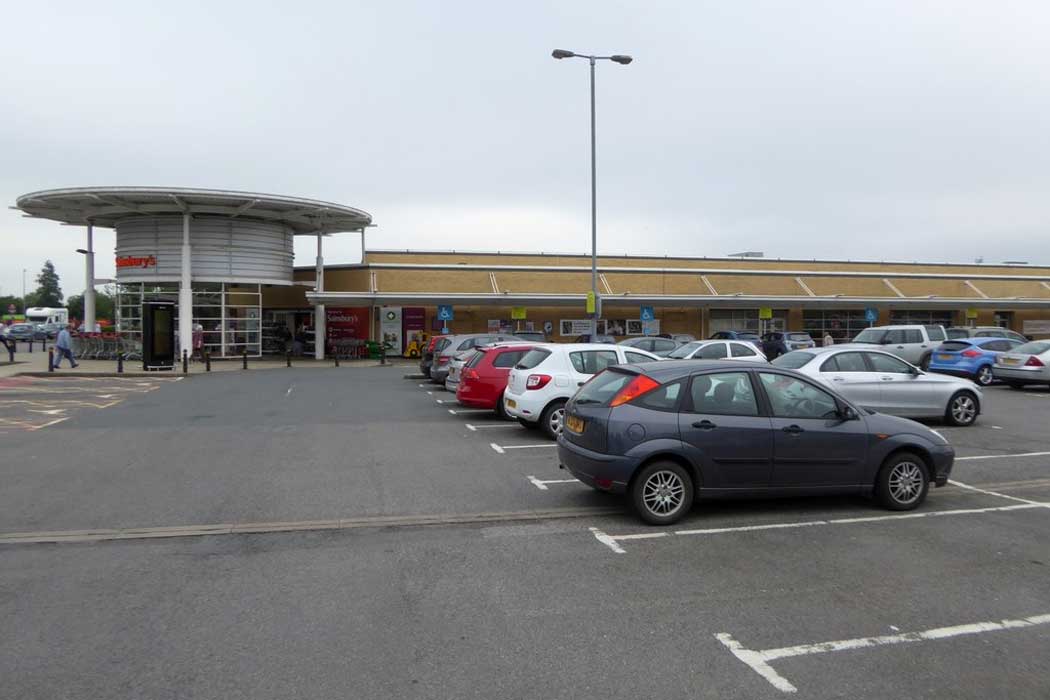 Unfortunately,
Megabus
coaches stop at an inconveniently located stop on the edge of town outside the Sainsbury's supermarket at Stratton Park near the junction of the A419 (Swindon Bypass) and the A420 (the Swindon to Oxford Road), which is around 4.8km (3 miles) northeast of Swindon town centre.
The bus stop is on the Sainsbury's side of the road.
It's hardly a very convenient place to catch a bus and because of this most people either catch a train or take the National Express coach that departs from the more conveniently-located Swindon bus station.
It is possible to walk from here into the town centre in an hour although it is much easier to catch the Stagecoach Gold S6 bus that stops here en route between Swindon and Oxford. The S6 bus runs every 20–30 minutes throughout the week with less frequent services on weekends.