Despite being a railway town, Swindon is also well connected by bus and coach services.
National Express coaches go to Bath, Birmingham, Bristol, Gloucester, Leeds, Leicester, London, Newcastle upon Tyne and Northampton. Sindbad operate coach services to Poland.
The bus station is also served by local and regional bus routes. Most local buses are operated by Swindon's Bus Company although the most useful routes for most travellers are the Salisbury Red's X5 service to Avebury and Salisbury and Stagecoach Gold routes 55 to Chippenham and S6 to Oxford.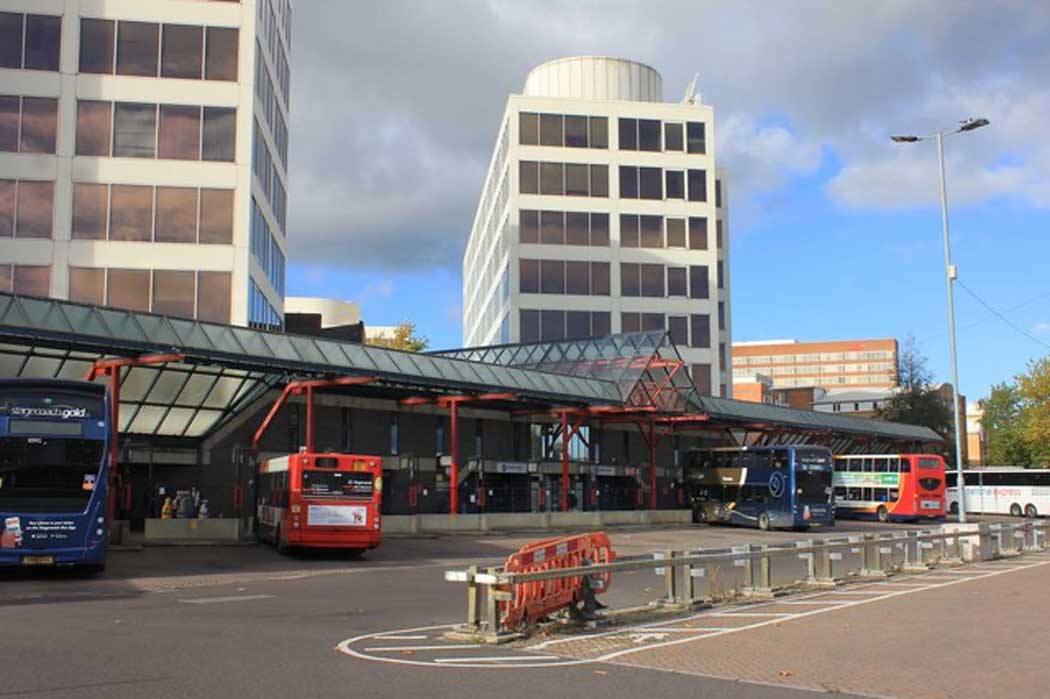 Swindon bus station is at the northern end of the town centre, around a three-minute walk from the railway station and a five-minute walk from the heart of the town centre. The Thistle Express and Jurys Inn hotels are close by.
Megabus coaches do not stop at Swindon bus station. They have a different stop near a big Sainsbury's supermarket on the outskirts of town.
Check National Express coaches to and from Swindon
Check prices and availability for National Express coach routes to and from Swindon. Tickets are issued by Omio as a mobile ticket that you can show on your mobile phone.
We may earn a small commission if you purchase a coach or rail ticket after clicking this link.