The Catherine Wheel Hotel is one of Henley's oldest coaching inns and it is now run as a Wetherspoon's pub with hotel accommodation upstairs.
The pub dates from at least the 15th century with a pub named Le Katharine Whele mentioned in a will of 1499. In 1679 the proprietor became mayor of Henley and the pub grew considerably during the 19th century when it was a major coaching inn.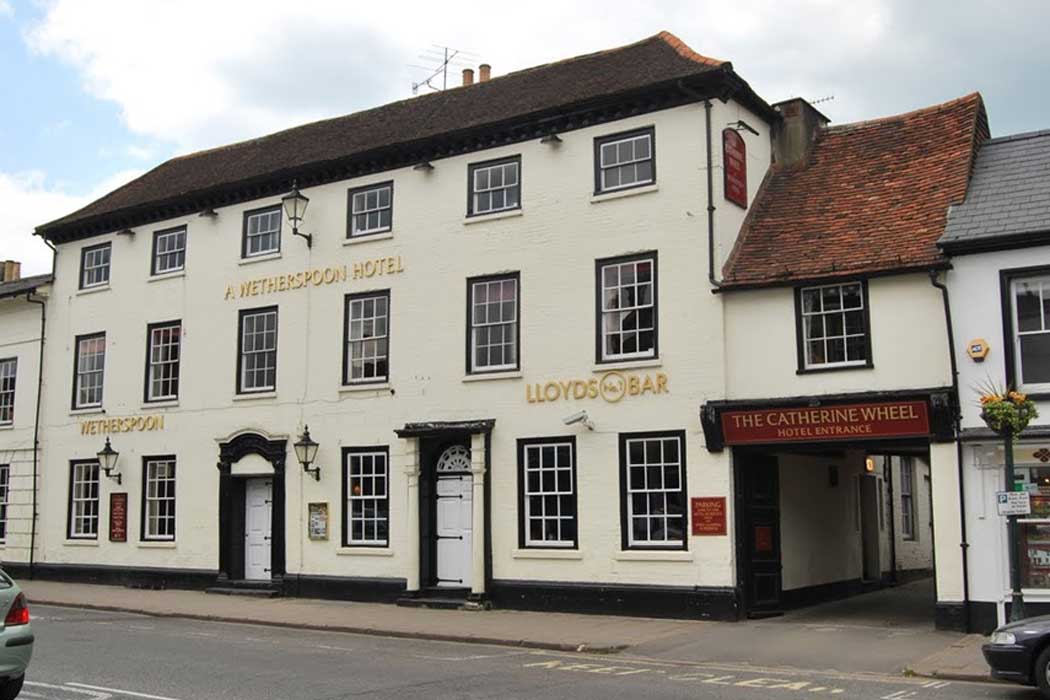 It is a relatively small hotel with 30 guest bedrooms, many of them featuring original beams. All rooms include a television, tea and coffee making facilities and en-suite bathrooms. Unlimited free Wi-Fi wireless internet access is available throughout the hotel.
Like many other hotels located above pubs, the decor here is very pub-like with the same sort of patterned carpet that you commonly find in pubs along with the colour scheme and style of furniture that you're more likely to see in a pub than a hotel room.
The decor can make the hotel feel a little dated and primarily because of this, customer reviews of the accommodation are mixed. However, most people are very happy with the standard of accommodation, particularly as other places to stay in Henley are considerably more expensive.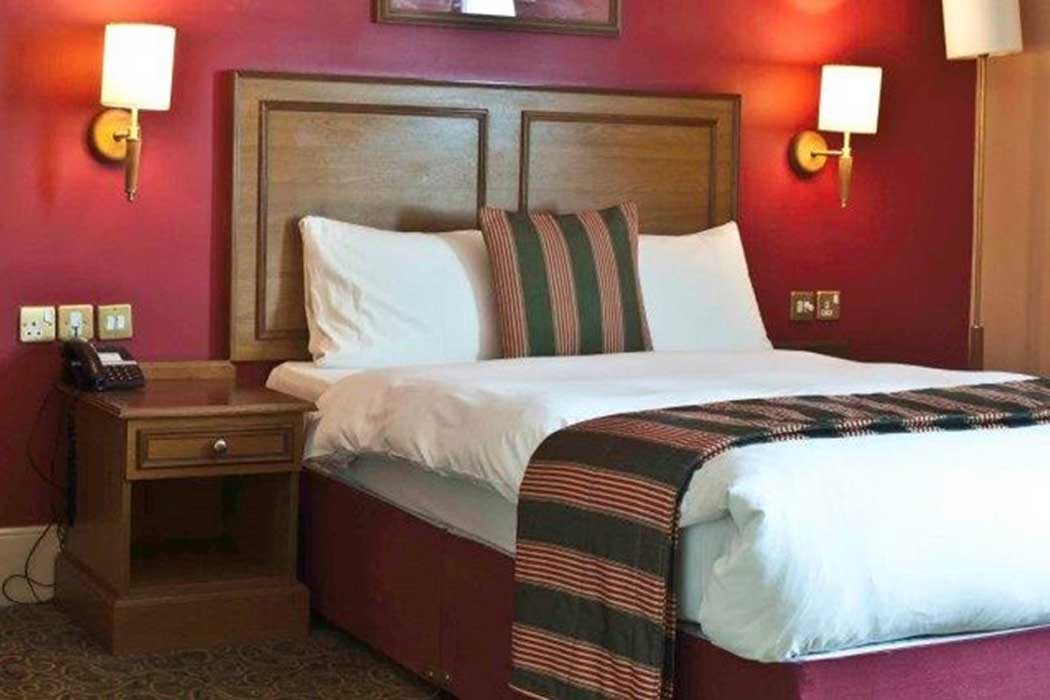 Pubs with on-site accommodation can be a bit hit and miss although the accommodation at Wetherspoon's pubs has a certain degree of consistency that you get when the pub is run by a large business.
Wetherspoon's pubs generally tend to be the best value in town and this one is no exception with good value food and drinks downstairs. Henley-on-Thames has several other excellent pubs that are worth a visit so don't restrict yourself to spending all your time drinking at the Catherine Wheel just because you're staying upstairs. However, pubs in Henley do tend to be a little more expensive than usual and most locals are quick to tell you that the Catherine Wheel has the cheapest pints in town.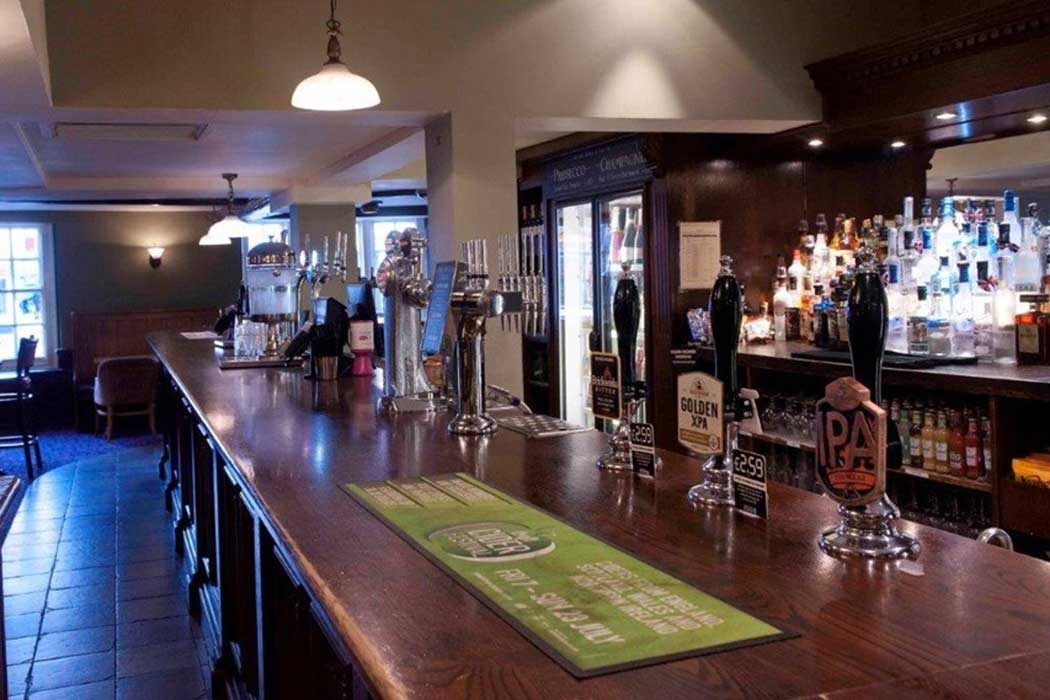 The hotel has limited on-site parking, which has an additional charge and must be pre-booked with the hotel reception. If all the on-site parking has gone there are several pay-and-display car parks just a short walk from the hotel.
The hotel has a brilliant location that is about as central as you can get in Henley. There are plenty of shops, cafes, pubs and restaurants nearby and it is an eight-minute walk to the railway station and a 12-minute walk to the River and Rowing Museum.
Check prices and availability for the Catherine Wheel Hotel
Check prices and availability on HotelsCombined for the Catherine Wheel Hotel in Henley-on-Thames.
We may earn a small commission if you book your hotel after clicking this link.