The Thomas Ingoldsby hotel is a Wetherspoon's pub with 13 rooms upstairs. It is a good value accommodation option with a convenient location at the southwestern corner of Canterbury city centre.
Wetherspoon is known mostly for its pubs (there are almost 1000 of them across the United Kingdom) but they also run hotels with around 4–5% of Wetherspoon pubs having hotel accommodation attached.
While Wetherspoons pubs share many similarities such as a common menu, they wouldn't be successful if they were identical and the company goes to great lengths to ensure that their pubs and hotels have an individual feel. They even go as far as having bespoke carpet designed for each hotel at an average cost of £40,000 per establishment. Because of these efforts, even though it is part of a large corporate chain, the Thomas Ingoldsby feels very much like a small independent hotel.
The decor in many Wetherspoons hotels is very pub-like with the same intricate floral carpet as their pubs, however, their Canterbury hotel has a more contemporary decor than most of their other hotels, which gives it the feel of a more expensive hotel.
The hotel's 13 guest rooms all have comfortable beds, a work desk, a flatscreen television, tea and coffee making facilities and en suite bathrooms.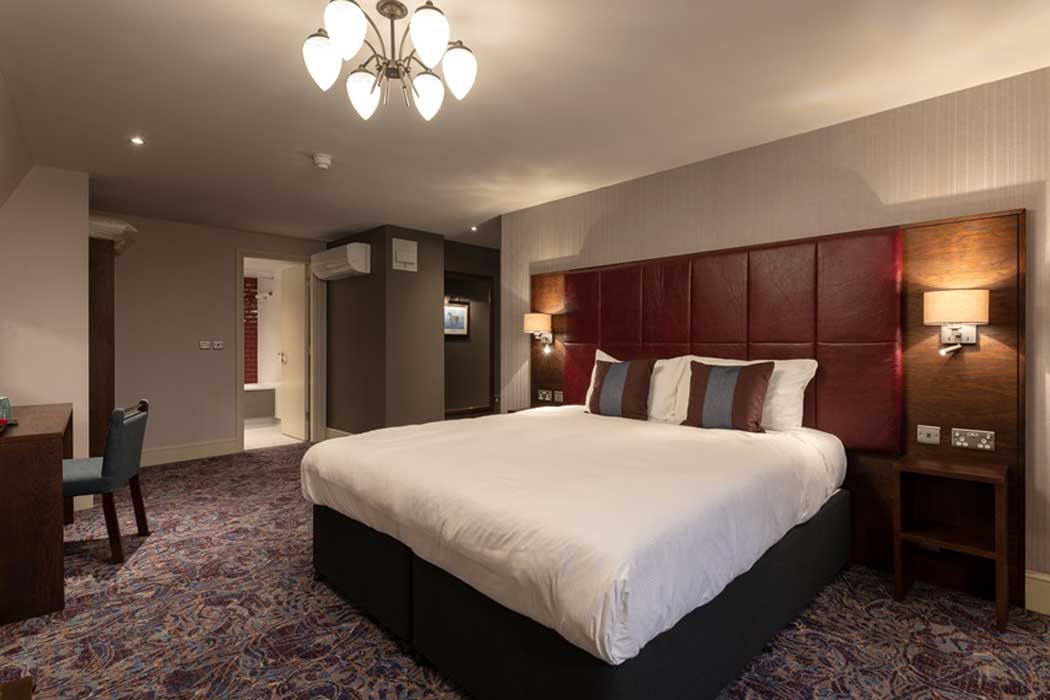 The pub is your typical Spoons pub with a traditional pub atmosphere that is not quite as cosy as your average local but it is also a little cheaper than other pubs in Canterbury. It opens earlier than most other pubs and a lot of people pop in for coffee (with free refills) or a traditional breakfast (just £4.50, or £5.80 for a large breakfast) in the morning but it becomes more pub-like by lunchtime. Like other pubs run by Wetherspoons, it has some good value food specials but the standard is hardly in the same league as a more expensive gastropub.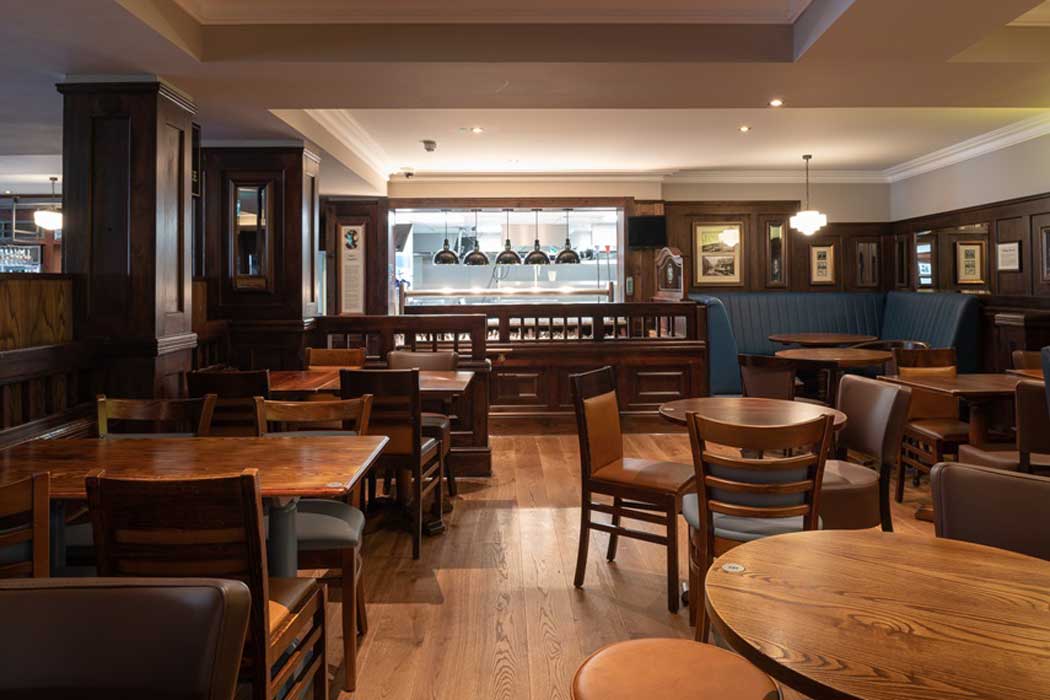 Free Wi-Fi wireless internet access is available throughout the hotel.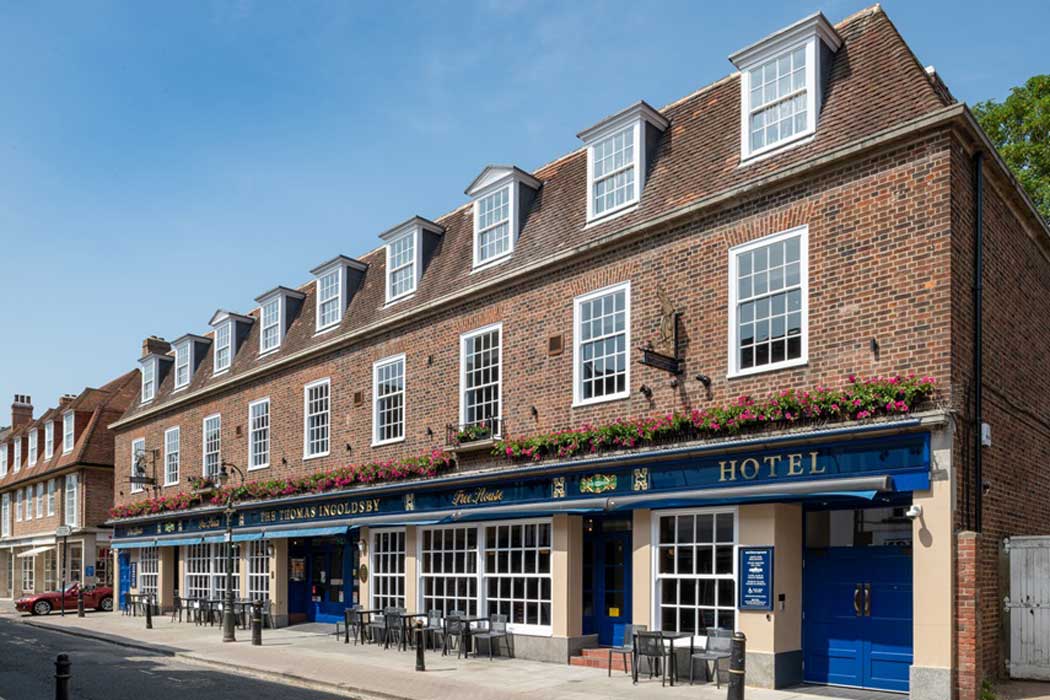 The Thomas Ingoldsby is in the southwestern corner of the city centre and St Augustine's Abbey, the Beaney House of Art and Knowledge, Canterbury Cathedral and the Roman Museum are all within a five-minute walk from the hotel.
The bus station is a three-minute walk from the hotel, Canterbury East railway station is an 11-minute walk and Canterbury West station is a 15-minute walk away.
Check prices and availability for The Thomas Ingoldsby
Check prices and availability on HotelsCombined for The Thomas Ingoldsby Hotel in Canterbury, Kent.
We may earn a small commission if you book your hotel after clicking this link.