The Warwickshire Yeomanry Museum is a regimental museum in Warwick's town centre that is focused on the history of the Warwickshire Yeomanry regiment from 1794 to 1956.
The Warwickshire Yeomanry served as cavalry and machine gunners during the First World War and as a cavalry and armoured regiment during the Second World War. In 1956 it was amalgamated into the Queen's Own Warwickshire and Worcestershire Yeomanry.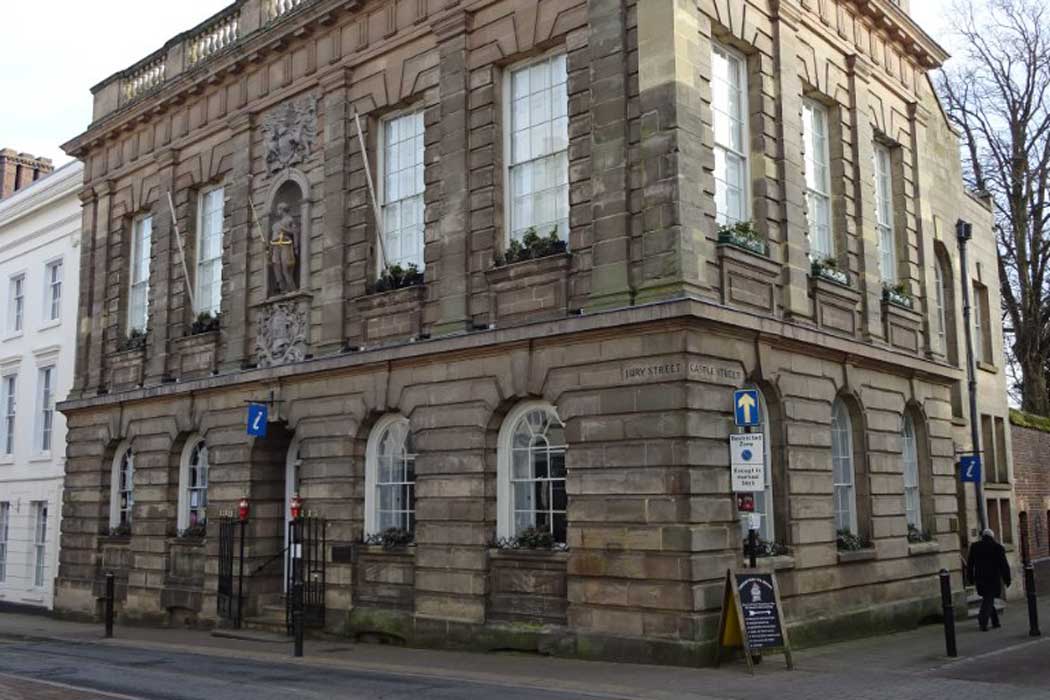 What to see at the Warwickshire Yeomanry Museum
Regimental museums can often be a bit dry but this one is well presented. It has a collection charting 160 years of the regiment's history from 1794 to 1956 with displays that include a collection of uniforms, weapons and memorabilia.
Highlights of the museum's collection include a 75mm Krupps Gun captured in the Affair of Huj on 8 November 1917 as well as Lady Butler's painting of that battle, which was the last unsupported cavalry charge of the First World War.
Visiting the Warwickshire Yeomanry Museum
The Warwickshire Yeomanry Museum is located in the basement of the old courthouse on Jury Street in the centre of Warwick with most points of interest in the town centre no more than a five-minute walk away. From here it is a two-minute walk to the entrance to Warwick Castle and a three-minute walk to Lord Leycester Hospital and Market Hall Museum. It is a four-minute walk to the bus station and a 15-minute walk to the railway station.
The Warwickshire Yeomanry Museum is closed for winter and will reopen on Friday 15 April 2022.
Admission to the museum is free of charge, although donations are always appreciated. It is a cheaper alternative to Warwick's other regimental museum, the Royal Regiment of Fusiliers Museum.
Warwick's tourist information centre is located inside the same building and there is a large choice of places to eat and drink within a couple of minutes' walk.
It is a small museum and a visit shouldn't take much longer than an hour.