The Hepworth Wakefield is a major art museum that has a strong focus on modern and contemporary art.
It is a large modern gallery that was opened in 2011, although its roots go back to the original Wakefield Art Gallery that was founded in 1923.
The gallery is named after the sculptor, Barbara Hepworth, who was born and raised in Wakefield.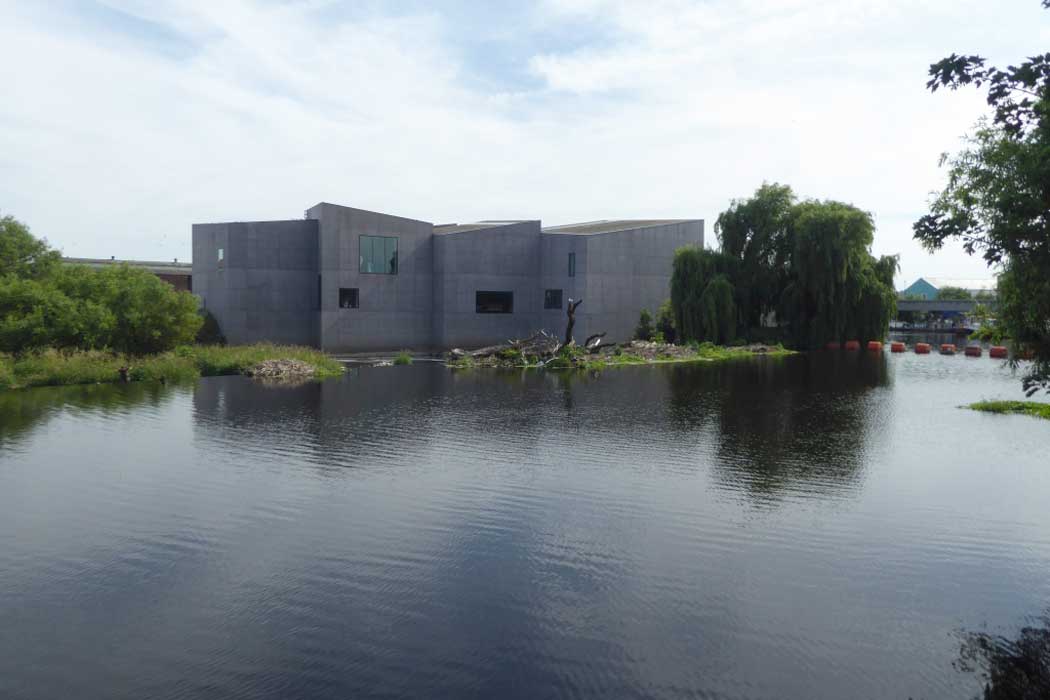 What to see at The Hepworth Wakefield
The gallery displays an art collection that spans from the 16th century to the present day, although the focus is on contemporary and modern art. It includes works by Anthony Caro, Jacob Epstein, Ivon Hitchens, David Hockney, LS Lowry, Henry Moore, Paul Nash, Ben Nicholson, Graham Sutherland and, of course, Barbara Hepworth.
Highlights of the collection include works by local West Yorkshire artists Barbara Hepworth and Henry Moore including Hepworth's Mother and Child (1934) and Moore's Reclining Figure (1936). It also features 44 plaster and aluminium working models donated by Barbara Hepworth's family.
Around two-thirds of the art on display is from The Hepworth's own collection and this is supplemented by a programme of temporary exhibitions.
The purpose-built gallery is a modern brutalist-style building that has polarised local opinion. The design allows the galleries to be lit by natural light and the building is an imposing sight when viewed from across the River Calder; however, some people feel that the modern building is not reflective of the local area.
Temporary exhibitions at The Hepworth Wakefield
Barbara Hepworth: Art & Life is a major exhibition (until 27 February 2022), which marks the 10th anniversary of The Hepworth Wakefield. The exhibition features exhibits across all 10 gallery spaces at The Hepworth and it includes key pieces from her career exhibited alongside newly commissioned works by Tacita Dean and Veronica Ryan. It is the largest exhibition of Barbara Hepworth's work since her death in 1975.
Visiting The Hepworth Wakefield
The Hepworth Wakefield is located south of the city centre on the banks of the River Calder. It is around a 15-minute walk from the heart of the city centre, although the Chantry Chapel and Wakefield Kirkgate station are only a five-minute walk away.
Admission Barbara Hepworth: Art & Life exhibition is £12 with discounts available for concessions and National Art Pass holders.
Visitor facilities on the ground floor include a gift shop and a cafe bar that offers lovely views of the river.
If you have an interest in modern art, you may also want to visit the Yorkshire Sculpture Park around a half-hour outside the city and the Henry Moore Insitute in Leeds. Farther afield, Barbara Hepworth fans may also like to visit the Barbara Hepworth Museum and Sculpture Garden in St Ives in Cornwall, which is run as an extension of the Tate St Ives.